Published 1st September 2020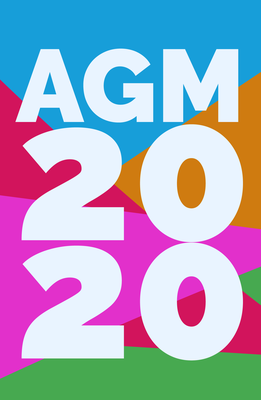 Online Event
15 Oct 2020 from 7 to 8pm
All members welcome
FREE but booking essential

Book your ticket HERE
We are delighted to invite you to book your free ticket to hear about our extraordinary year, our future plans and to enjoy a special performance by Panya Banjoko. Woven together from words and ideas sent in by Inspire members together with Panya's own, My Inspire Library is a wonderful celebration of the special qualities of our libraries and the people who use them.
If you have any questions to be asked on the night or would like to vote by proxy then please email katharine.say@inspireculture.org.uk by Fri 9th Oct 2020.
To join online you will be required to download the Zoom app prior to the meeting. If you don't already have it, we will provide details on how to do so. 
Not a member? Join today
Agenda
1.        Welcome by John Cottee (Chair of Inspire Board)
2.        To receive and approve the minutes of the AGM held on 17 October 2019
3.        To discuss any matters arising from the minutes
4.        Presentation of the Annual Review by Peter Gaw (Chief Executive Officer)
5.        To receive and approve the Annual Report and Audited Accounts* for the year ended 31 March 2020 by Helen Beckett (Chief  Finance Officer)
6.         A.O.B
Click HERE to view the Annual Review, last year's minutes and the 2019/20 Annual Report and Audited Accounts. 
Recorded performance of My Inspire Library by Panya Banjoko at 7.30pm.
We look forward to seeing you there!