Published 7th October 2020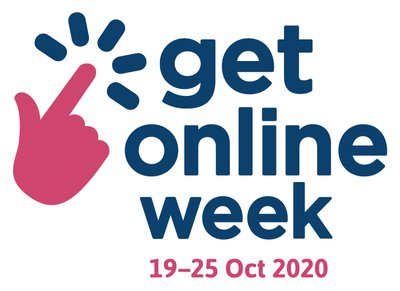 This year's Get Online Week takes place from 19 - 25 October 2020.
This year has shown us just how much of a difference the internet can make to our lives. But too many people are still being left behind, without the skills or access they need to benefit from being online.
The benefits of being online during lockdown were huge. Video calls helped us to safely see our loved ones. Digital tools meant that millions of people could work from home, and children could keep up with their schoolwork. And for those people for whom even a trip to the supermarket was a significant risk to their health, internet shopping was a lifeline.
Unfortunately, that wasn't the case for everyone. 9 million people in the UK can't use the internet or their device without help, and 4.7 million people don't have any digital skills at all. These people were left even more isolated than the rest of us. The pandemic proved that the internet is a key utility for everyday life, and knowing how to use it is an essential skill. That's why Get Online Week is more important than ever. For everyone who felt left behind this year because they weren't sure how to Zoom, or were worried about shopping online, or who now need new skills for work -the Get Online campaign is here to help.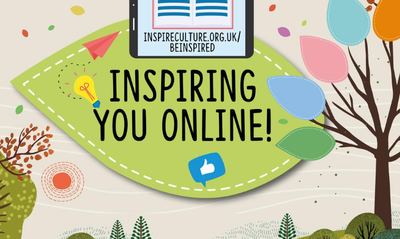 Inspire Libraries are here to Inspire you online!
Inspire Online is the home of Nottinghamshire culture, learning and libraries, for you to access 24 hours a day, 7 days a week. 
You'll also find a Virtual World carefully curated by us with relevant resources, websites and online experiences. From eResources to historical archives, magazines to download and fun activities to help keep the kids busy! There's something to keep everyone entertained and informed online!
Click here to visit Inspire Online
Improve your digital skills with Inspire Learning!
Inspire Learning are running FREE online courses this Autumn to help you use digital tools. You will find introductory courses exploring Microsoft PowerPoint and Excel, courses for parents and carers to keep children safe on social media, plus an Online Basics course to name a few! 
Click here to browse and book courses.
Don't have access to a computer?
Limited computer access is available in our libraries that have reopened. Please note that these will have to be booked in advance.
From library computers you can access the internet and use our installed word processing and desktop publishing software.
We also have subscriptions to a number of online reference resources including ancestry and archive services.