Published 16th October 2020
Inspire Libraries are thrilled to be working with Funnelwick Limb on the release of six free audio tales – exploring the magical world of Atom & Luna in Tales from the Forest.  For children aged 7 - 11.
Inspire Libraries are one of  12 arts organisations,  with the support of Arts Council England, bringing BBC 6 MUSIC Poet in Residence MURRAY LACHLAN YOUNG's magical new story of 11-year-old twins Atom & Luna to life this winter - wherever you are.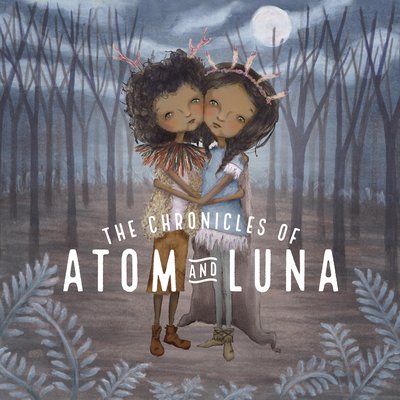 In the story our heroes 11-year-old twins Atom & Luna are left home alone in the care of their magical child minder, Iffly Sney.  But when Iffly falls terribly ill, only the twins can save him by seeking out the mysterious Old Mother Redbeard.  And so begins Atom & Luna's journey into the heart of a forest which will change their lives forever.

Six audio tales– going back and forward in time – exploring the magical world of the forest that Atom & Luna must conquer will be for free - on all major podcast channels, You Tube and on Soundcloud from Monday 30 November.  With further digital experiences & surprises linked to the project following in the New Year.
"In lockdown we started mining a story world that could not be contained by a single form, and rather than put the brakes on we let the story tell itself in the way it wanted to!

So, we find ourselves starting with our story casts (perfect bedtime listening in the run up to Christmas).  We have several digital surprises up our sleeves for Spring 21 and then the more traditional book and theatre show will follow in Autumn 21.  Right now, I'm excited by how as storytellers we can continue telling stories to as many people as possible in these unusual times"
Lead Artist and Story Teller – Murray Lachlan Young
Creative Director – Nina Hajiyianni
Project Designer – Bek Palmer
Project Composer – Paul Hartnoll
Animators – MBD Ltd
Creative Producer – Matthew Linley Creative Projects
The project is produced in association with Action Transport Theatre and Eastern Angles Theatre Company