Published 7th December 2020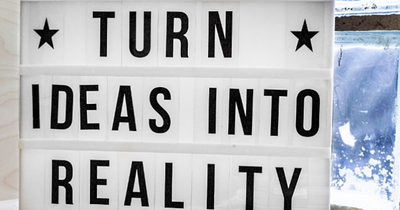 An exciting partnership formed earlier this year between Inspire Learning and We Are Radikl has inspired the growth of women founded businesses in Nottinghamshire through a six week online course, 'How to start your business – a short course for women'.

If you're a woman with a business idea and you're ready to spend some time designing the next steps you'll take to get your business set up, this is the course for you!
Described as 'inspirational' and 'a great initiative' by learners, this comprehensive course has been specifically developed for women looking to start their own business. Or those who are in the first 0-6 months of start-up and want to lay the right foundations to set up well. Against the backdrop of the Covid-19 pandemic, which has seen a dramatic rise in entrepreneurship, 1 in 4 women are now starting their own businesses. This will have a significant positive impact on local and national economies.

"I've just completed this six week course with Inspire Learning and We Are Radikl on 'how to get your business started'. Even though I started freelancing part-time in January and founded Nine Seven Digital in July, I've come to realise how much there is to learn about running a business.

With the help of We Are Radikl throughout this course, I've also recognised that continuous learning is one of my career goals and a reason I'm pursuing entrepreneurship. I'm looking forward to putting the learning into practice to fuel our next steps."
This brand new course is a must for any woman who is considering and wishes to start their own business to accelerate both their learning and launch plans. Course designers and entrepreneurs will guide you through the programme, and deliver a breadth of content designed to encourage your independent learning, but will help you along the way. You'll be amazed at just how much you'll cover over the six weeks! Whether you've been made redundant, are at risk of redundancy, are on furlough or have been on a career break... if you've got a business idea, this structured course will help you to start-up well.

Created and delivered by women for women, the course will fuel confidence, build business 'know how', help women to build connections, and inspire the creation of businesses they've only dared to dream about – until now. The economic impact of increased numbers of women-led businesses in the UK could be as significant as £250bn over the next ten years, so there has never been a better time to support more women into entrepreneurship.
"The content was fantastic and flowed really well from week to week. I most benefited from the interaction and being able to 'show up' as a budding entrepreneur, rather than trying to work it all out on my own at home."
 "We're really excited about our partnership with We Are Radikl. Covid-19 is having a huge impact locally, particularly on employment and we're keen to develop partnerships that will allow us to help and support people into training and employment, and also self-employment. The course has been really successful so far, and we're delighted to be offering the course again as part of our Spring programme of short courses to give confidence to the many women thinking about self-employment and starting their own business, giving them the practical 'tools' to grow and pursue their ideas and aspirations."
 "This course is perfectly timed given the situation we are currently in as a result of the pandemic. I'd encourage people to look into the details of the course and see if it's suitable to help them on the next step to either setting up their own business, or, to help with return to employment. This is a great partnership between Inspire and We Are Radikl and I'm really pleased with its success."
"We're really excited by our Partnership with Inspire as it allows us to inspire and support women preparing to make the leap into entrepreneurship, by fuelling confidence and aspiration whilst sharing practical know-how, contributing to economic recovery across Nottinghamshire. 2020 has been a challenging year but we've seen that this combination has a direct and positive impact on the actions and decisions women make when starting and growing their businesses, even in this climate - the women we support are proving this!"
'How to start your business – a short course for women' starts Wednesday 6 January 2021. The course costs just £13.50 or is FREE for anyone in receipt of certain benefits. 

You can also call us on 01623 677 200 or email learning@inspireculture.org.uk
We look forward to welcoming you!