Published 11th February 2021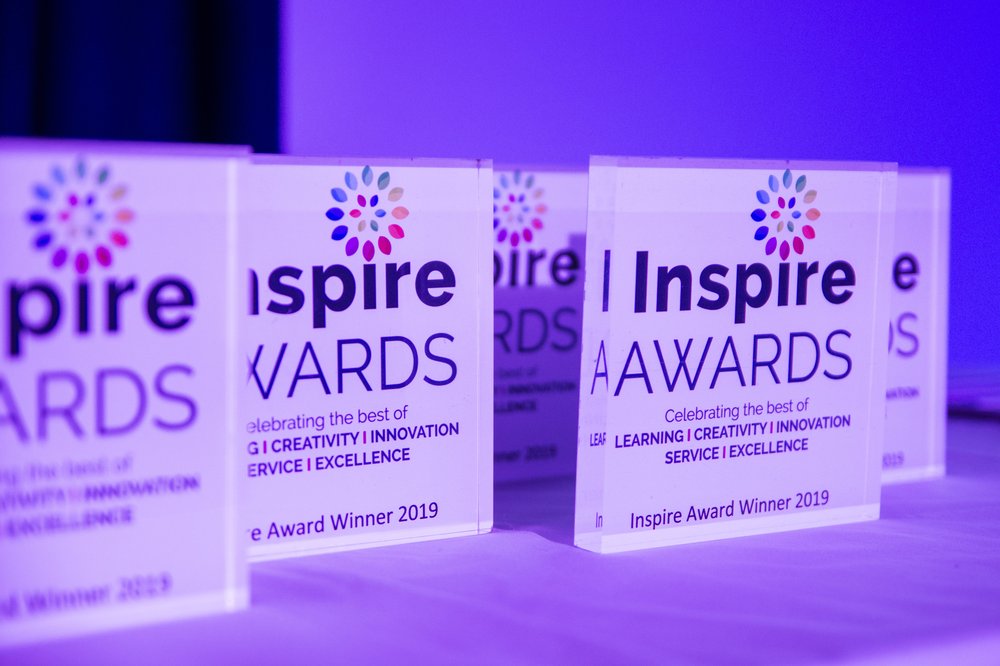 Celebrating the best of learning, creativity, innovation, service and excellence from 1 April 2020 to 31 March 2021
This year's Inspire Awards are going to be extra special as we celebrate two years of fantastic achievements and five years of Inspire. Due to the pandemic we had to cancel last year's awards but as promised all 2019/20 nominations will be carried forward and included in a bumper celebration. 

Now that we've had the great news that libraries and sites will be re-opening in April (subject to government guidance), we've decided to extend the Inspire Awards nominations deadline and move the celebration evening to early Autumn.

By doing this we'll increase the opportunity for staff, partners, schools, learners, volunteers and customers to send in their amazing nominations and we will be able to put on the bigger and better celebration that all of our nominees deserve. Plus, the opportunity to celebrate Inspire's 5th Birthday!
So tell us, have you been inspired by a colleague, learner, community group, tutor, volunteer or staff member? Do you know an amazing person who deserves to be recognised for their outstanding achievement this year? 
The awards are open to everyone – individual, team, group or partner who has achieved great things through their relationship with Inspire. With 12 awards up for grabs, make sure you nominate for one of the following categories:
NOMINATION CATEGORIES
Adult Learner of the Year - open to all adult learners who have been on an inspirational learning journey
An Inspiration to Me - open to all who have been an inspiration and deserve to be thanked 
Creativity and Innovation - open to staff members, individuals and teams who have created a fantastic project, service or outcome
Customer Service Excellence - open to Inspire staff (individuals and teams) who have given exceptional service
Innovative Partnership - open to schools, organisations, groups providers or other services who have made an outstanding contribution
Inspired to Create - recognising the creation of new work supported by Inspire in the form of music, dance, writing, art, technology and heritage
Inspiring Reading - open to an individual, team or service who have inspired a customer or learner with a new love of reading
New Starter of the Year - open to new Inspire staff who have committed to the mission and values of the organisation
Tutor of the Year - open to all tutors who have made an amazing contribution to learning
Unsung Hero - a chance to highlight the fantastic contribution of those  who shun the limelight but work hard for Inspire
Volunteer of the Year - open to all volunteers who have enriched Inspire's services and make a difference to their community
Young Person Greatest Learning Journey - recognising the amazing journey of Inspire's young learners
Don't worry if you're not sure which category to submit your entry under - just let us know who deserves an award and what a difference they have made.
To nominate online click HERE.
Nominations close at 5pm on Fri 28 May 2021 and shortlists for each category will be published on Friday 9 July 2021. Winners will be announced at the Inspire Awards Celebration Evening on Thursday 30th September 2021.
Winners and finalists from the 2018/19 Inspire Awards evening.