Published 25th February 2021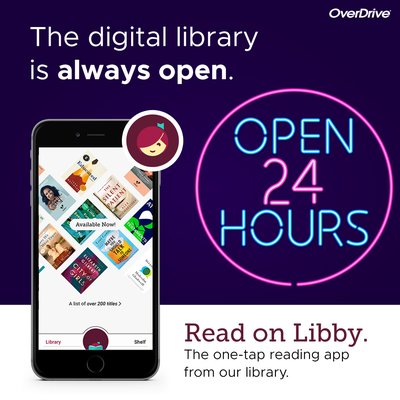 On Wednesday 3 March we moved our digital eAudio books and eMagazines from RBdigital to Overdrive. 
You will continue to be able to browse, borrow, and enjoy all the same great eAudio and eMagazines you loved in the RBdigital app, available through the Libby app from OverDrive, and all still free as part of your Inspire library membership. 
Getting Started with Libby
We are proud to continue to offer you a wide selection of digital titles for you to access anytime, anywhere through the award-winning Libby app. All you will need to get started in Libby is your device and your library card number (and PIN number).
The Libby app is easy to use and will guide you through the setup process and get you connected to Inspire in just a few minutes.The link below will take you to the Libby App homepage and guide you through it. 
Click here to access and download the Libby App from Overdrive.
Transition from RBdigital
If you currently have a book checked out in the RBdigital app, it will be available through the remainder of the lending period, so you can finish your title without disruption or risk of losing your place in the book.
Holds will not be moved, but you may export your Transaction History from the RBdigital websites by accessing My Account > Profiles. You can place holds on those titles again in Libby. 
Take a look below at some other Frequently Asked Questions which we hope will help you swap over to this fantastic new service;