Published 12th May 2021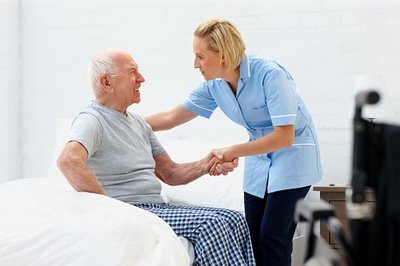 If the pandemic has inspired you to pursue a career in health or social care, but you're not sure where to start, Inspire Learning can help!
Whether you're looking for a job in the sector, or a career change, we can provide you with expert careers advice, guidance, and courses, whatever your level of experience. If you aspire to it, we can also offer a pathway for some learners to higher education and university, and help you explore work experience or volunteering.
Introductory courses
Our introductory courses, whilst not accredited, are perfect if you want to gain an understanding of the care environment such as procedures, equipment and communication skills. Various subjects available.
Browse introductory courses and book your place.
Accredited courses
If you're looking for formal qualifications, our accredited courses, fully or part funded through the Adult Education Budget, will provide you with a qualification recognised by employers – the perfect addition to your CV if you're looking for work, a career change or chance of promotion. From Mental Health Awareness and Counselling to Health and Social Care, these courses are offered at level 1 and 2 and are currently delivered online so you can learn from the comfort of your own home.
Browse and book level 1 and 2 accredited courses.

Access to Higher Education in Health and Social Care
Maybe you want to go to university but don't have the qualifications you need, or you've been out of formal education for some time? Our Access to Higher Education course in Health and Social Care could be just the stepping stone you need. You don't need GCSEs to apply as we help you study towards Maths and English if you don't already have them, and we're able to offer a pathway for some students to Nottingham Trent University.
Find out more about our Access to Higher Education Health and Social Care course - It's not too late to enrol!
FREE employment and skills support
If you're currently unemployed, have recently been made redundant, or you're looking for a career change, you may be eligible to receive free personalised support with Inspire, with no impact on benefits.
Our team of experienced and qualified advisors can offer help with job searches and benefits claims, help with CV writing, support with job applications and interview skills, free or low cost personalised courses, free Maths and English courses, IT programmes, access to volunteering and work placement opportunities and more!
If you need help and support into employment or training, call us on 01623 677 200 for details or email learning@inspireculture.org.uk