Published 16th June 2021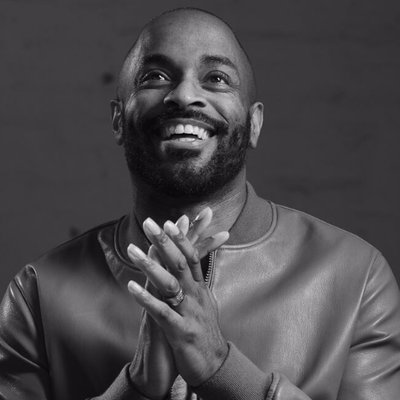 Inspirational singing leader and vocal coach Mark De-Lisser is BACK in Notts this July! 

Mark will appear as part of the  UPBEAT Festival, in which Inspire Music will be showcasing vocal and instrumental talent from across Nottinghamshire schools.

On Thursday 22nd July Mark will lead an exclusive FREE online concert experience for KS2 singers live from an interactive digital Stream Park developed with the Mixed Reality Lab at the University of Nottingham. 
This live online concert will be beamed into classrooms via the Stream Park event platform and will run from 1.30pm for approx. 90minutes.  This will be FREE for Nottinghamshire maintained and academy primary schools. 
Mark is a celebrated singing leader, choral director and vocal coach who loves to work with young singers to develop confidence and self-awareness, whilst improving their vocal technique and delivery. 

Mark has worked with some of today's top vocal talent including Ariana Grande, Jessie J and Beverley Knight. He is the founder of Singology; an array of community choirs across London and has taught at many recognised institutions around the world. Mark actively leads award-winning ACM Gospel Choir, and has worked on numerous high-profile TV programmes, such as BBC's Our Dementia Choir, The Voice, Pitch Battle, The Choir and most recently his own 5-part series for BBC1 Meet the Street at Christmas. More details on his work here: markdelisser.com/about-mark/
Nottinghamshire county based maintained and academy primary schools can register interest in Mark's event here: bit.ly/2Syqy0l. 
Registration will also include access to an online event resources page (going live w/c 5.7.21) containing music and lyrics from Mark for schools to download. The event resource page link will be emailed to registered schools only.

If you have any questions at this point, please email Lu Blackband c/o nottsmusichub@inspireculture.org.uk