Published 9th July 2021
Congratulations to all our finalists for this year's Inspire Awards
We recently asked you to nominate an individual, group or team who you thought deserved to be recognised for their achievement or service. Due to the pandemic we had to cancel last year's awards so this will be a bumper fourth year and once again we have been overwhelmed by the quantity and quality of the nominations we've received.
We're delighted to announce the following finalists and honourable mentions: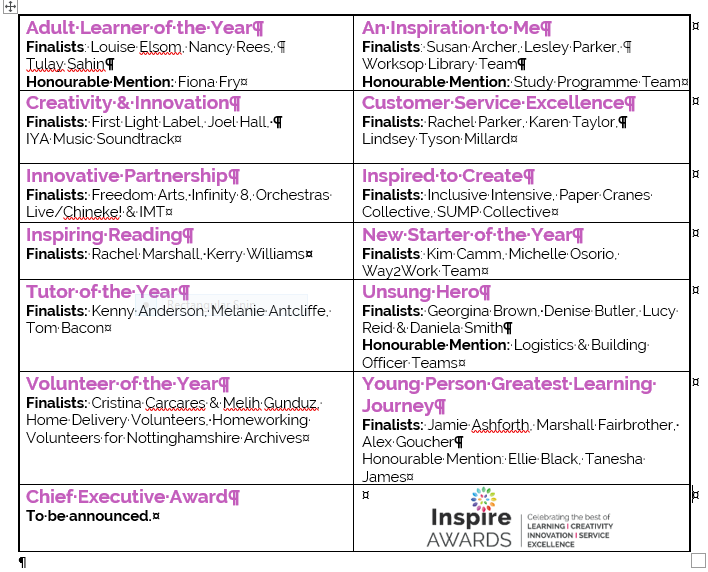 The winner for each category will be announced by our host Rob Green at the awards celebration evening on Thurs 30th Sept 2021 at Mansfield Central Library. 
We're excited to be able to share the evening online via Stream Park. It couldn't be easier, follow the link and once on the site click on ENTER HERE. The online lounge will be open from 6.30pm and the awards live from 7pm. You'll be able to watch live on the night, chat, post comments and upload your own awards night photos plus much more.
Please note that some areas of the stream park will only become active on the night. The platform is best experienced on a desktop/pc where possible but can be viewed on a tablet or mobile and requires an up to date browser such as Edge, Chrome, Firefox or Safari.
Click HERE to visit Stream Park and watch the awards live.