Published 19th April 2022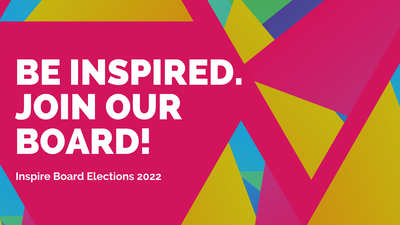 Call for Nominations
Passionate about culture, heritage, learning and libraries? Skills and time to offer?
Join our board and help us deliver the best cultural and learning offer to the people of Nottinghamshire.
We have places for THREE community board members and are seeking nominations from Inspire members to stand for election. We have ambitious plans for the future and we are looking for committed and enthusiastic people who can bring their own creativity and expertise to help lead Inspire.
Watch the video below to hear first hand how our outgoing board member John Hess has enjoyed being a Community Elected Board Director.
More information about the role, time commitment, eligibility and skills required can be found in our board recruitment brochure.
To apply, please write a short manifesto, of no more than 250 words, setting out why you should be elected to Inspire's Board. Nomination forms are available from any of Inspire's libraries or Archives. 
Click HERE to apply online. 
Closing date: Fri 10 June 2022
Your manifesto, alongside that of other candidates, will be published to all of Inspire's members, who will have the opportunity to vote between Fri 17 June to Fri 15 July 2022. 
The successful candidates will be elected to the Board at the Inspire AGM on Weds 12 October 2022.
If you would like an informal discussion with Peter Gaw (Chief Executive Officer) then please contact Katharine Say on 0115 804 4449 or email katharine.say@inspireculture.org.uk