Published 27th April 2022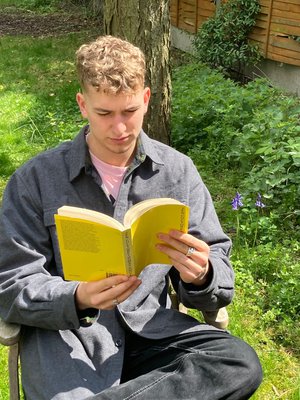 The annual cycle of preparing soil, planting seeds, nurturing, and harvesting, in harmony with the changing seasons, has marked time for the rhythm of human societies over millennia.
The ancient Greeks worshipped Demeter, goddess of grain and agriculture, whose absence from the land while searching for her kidnapped daughter Persephone led to widespread famine. On finding Persephone in the Underworld, Demeter was forced to accept a deal which would return the girl to the earth for six months of the year – the spring and summer seasons of growth and plenty – before sending her back to Hades while her mother pined for six cold, barren months. An identical Roman myth exists featuring the goddess Ceres and her daughter Proserpine.
But while the earth provides us with vital food to support life, it gives us beauty too, and the cultivation of flowers and plants for pleasure also has ancient roots, with long traditions of formal gardening in the Middle East, the Mediterranean, Japan and China in particular. Ornamental gardens in Britain were very much the preserve of the wealthy until around the nineteenth century, when domestic kitchen gardeners began to grow flowers alongside their vegetables, and nowadays residential gardens are more likely to feature decorative borders, window boxes and containers of flowers than rows of runner beans.  And of course, the past two years have seen an increased interest in gardening of all kinds, as a productive and satisfying lockdown activity, acknowledged to be beneficial for our mental health.
Keen planters and growers will already be aware of the classic books on the subject – works by writers such as Gertrude Jekyll, Derek Jarman, Beth Chatto and Vita Sackville-West, each of whom brings their own individual visual aesthetic to the question of how to cultivate garden spaces, from tranquil order to wild abundance. They may be familiar with novelist Beverley Nichol's seminal Down the Garden Path, one of the most quoted books about gardening, or some of the titles by well-known contemporary experts such as Monty Don, Alan Titchmarsh or Pippa Greenwood who are often on our radios and TVs.
But our libraries also offer an interesting and growing sub-genre: books which are about gardens or gardening, but are so much more than a horticultural handbook. Some provide advice and creative ideas which the keen gardener may wish to replicate at home, but many of them take a philosophical or mindful approach to the sensual pleasure of getting elbow-deep in a rich loam.
In Sitting In The Shade: A Decade Of My Garden Diary Hugh Johnson gives us ten years of observations from his and other gardens with a keen interest in the tiny details which provide the gardener with such pleasure. Marc Hamer has tended a garden for a dozen years, but it is not his own - Seed To Dust: A Gardener's Story examines the relationship between gardener, garden owner and the natural world. Novelist Charlotte Mendelson has only a six metre square urban garden but becomes obsessed with making every inch productive and tells us about it in the amusing Rhapsody In Green: A Writer, An Obsession, A Laughably Small Excuse For A Vegetable Garden. Lev Parikian shares his knowledge of Japanese gardens in Light Rains Sometimes Fall: A British Year Through Japan's 72 Seasons (which makes our paltry four seasons seem extremely generalist by comparison!). Inspired by the recent renaissance in the hobby, Ben Dark offers us The Grove: A History Of Everything In 19 1/2 Front Gardens, a book which promises to zoom in on one key species in each urban space it examines.
Perhaps less about gardening per se and more about the interplay of flora, fauna and humans within the garden, Nina Burton's Notes From A Summer Cottage: The Intimate Life Of The Outside World begins with her clearing out her late mother's cottage and develops into a meditation of our place within the natural world. Another book which reflects on human existence through the medium of gardening is Skymeadow: Notes From An English Gardener in which Charlie Hart leaves a stressful city life and discovers the therapeutic value and pleasure of building a five acre garden from scratch.
Or, if you're finding so much harmony and positivity a little cloying, you could try Miss Willmott's Ghosts: A Forgotten Genius And Her Gardens. Ellen Ann Wilmott (1838-1954) was an acclaimed horticulturalist, botanist, landscape artist and photographer but her achievements have been undermined by her reputation as a cantankerous and bitter woman, who allegedly ruined other people's gardens by seeding them with thorns! Sandra Lawrence delves into the archives to discover the true story of a remarkable woman and help explain the reasons behind her prickly image.
The Glory of the Garden is the title of a poem by Rudyard Kipling that we've pinched for this feature, and it would be only too easy to fill pages with lists of wonderful poems – and entire poetry collections and anthologies - about gardening, flowers, trees and the natural world. Perhaps next year…  Meanwhile we hope you enjoy the delights of spring, whether that's digging in your own garden, delving into our fascinating gardening books, or both.