Published 31st May 2022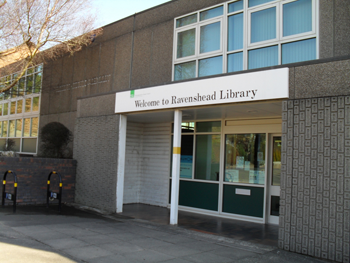 Ravenshead Library will celebrate 50 years of service on Saturday 18 June, 10am – 12pm.
Customers are invited to join in the celebrations and visit the library between 10am and 12.00pm to enjoy a variety of events and activities. Ravenshead Library will be joined by local Historian and ex-Librarian, Philip Jones, who has had family connections to Ravenshead since 1958. Philip Jones will be giving a talk at 10am: A Ravenshead Miscellany.
The order of events will be as follows:
10am – A Ravenshead Miscellany – Talk with Philip Jones 
10.30am – 12pm – Refreshments and birthday cake
11am – 12pm – Build a brick library children's activity (for ages 4 – 11 with a parent/carer)
All day – 50 years of Ravenshead Library exhibition
A new library combined with the health centre was opened in Ravenshead on 24 January 1972 designed by Nottinghamshire County Council and built using the clasp system of prefabricated building.  The library had previously been accommodated in the village hall.  On 14 April 2018, Ravenshead library re-opened after a major refurbishment, creating a modern, bright, community space. Ravenshead Library is now home to a large variety of book stock, craft and reading groups, children's activities, local heritage and learning courses.
"I am really excited to be celebrating 50 years
of Ravenshead library, which feels all the more special following recent
challenging years during the global pandemic. I hope the Ravenshead community
will join us and take this opportunity to celebrate not only this milestone but
everything that libraries have to offer."
"I am delighted to be
celebrating 50 years of Ravenshead Library this weekend. Libraries are at the
heart of communities and this occasion is a perfect opportunity for residents
to come together and enjoy all that their local library has to offer.

"With library closures
prevalent across the country, I am proud that all of Nottinghamshire's
wonderful libraries have remained open. It is great to be celebrating this
milestone to show how resilient and important our libraries are.

"Congratulations, and many
thanks, to all the staff and customers who have contributed to the success of
Ravenshead Library over the last 50 years."