Published 17th June 2022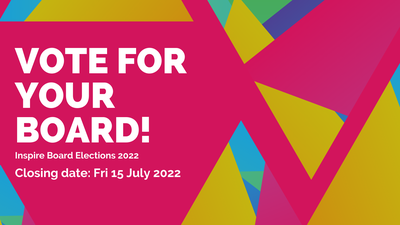 Vote for your Board!


Closing date: Friday 15 July 2022
We have places for THREE community members to join the Board. Read their Candidate Manifesto to find out why the following members think they should be elected to Inspire's Board and then use the link below to place your vote.
Leon Dale
Mark Dorrington
Samantha Marshall
Diana Meale
John Pateman
Claire Smith
Finbarre Snarey
Michael Young
Click HERE to place your vote.
The new Board members will be announced by Friday 29 July and will be appointed at the 2022 Inspire AGM on Wednesday 12 October at Beeston Library.