Published 23rd June 2022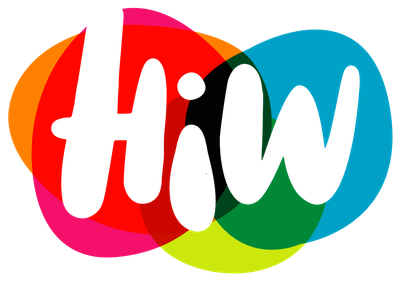 Health Information Week takes place from 4 – 10 July 2022 and is an annual national, multi-sector campaign. 
We are joining in to inspire better health and promote easy access to high-quality health information which can have a huge impact on staying healthy and managing illnesses effectively, giving a better quality of life. 
We will be running a variety of events and activities across our libraries throughout the week to help you look after yourself and your health. From smoothie bikes, chair and toddler yoga, mindfulness sessions, support for carers and craft activities, to healthy eating sessions and activities for children, we've got a something for all the family! We're also thrilled to be welcoming some fantastic partners to offer expert health advice, including: ABL Health, Insight Healthcare, Positively Empowered Kids, Sexual Violence Support Service, Sara Davis Active Health Coach, Mind Nottinghamshire, DAFT Dance, and local author Michelle Camm. Find out what's happening at your local library.
Mansfield Central Library are dedicating a whole day to free and fun health activities on Saturday 9 July. Say hello to reading dogs Molly and Speckles, enjoy a musical performance from the Dementia Choir, find out the benefits to walking and map reading on your physical and mental health, take a ride on the smoothie bike, and much more!
Health Information Week will also see the launch of our brand-new wellbeing bags which aim to encourage you to practice self-care and promote good mental health. The bags can be borrowed free of charge for six weeks at a time to anyone with an Inspire library card. There are 10 different bags each containing a book, some mindfulness cards, a CD, an activity, a stress ball, and a collection of leaflets providing health information and advice. Choose from the Confidence Bag, Mindful Bag, Meditation Bag, Change Bag, Friendship Bag, Happiness Bag, Living well Bag, Aromatherapy Bag, Ayurvedic Bag and Poetry Bag. The bags can be reserved online, in your local library, or via Ask Inspire.
Inspire libraries are home to health and wellbeing book collections all year round. Our librarians have gathered the best book titles about health and wellbeing and compiled them into booklists. You can also find these and other titles in a special section at some Inspire libraries. Much more than self-help guides, our booklists include high-quality titles specialising in mental health, wellbeing, autism awareness and related literature as well as dyslexia friendly books. 
The Reading Well scheme helps you to understand and manage your health and wellbeing using recommended books available from your library. The books provide information and advice for people with various physical and mental health conditions, their family, friends and carers. Find out more about the scheme.
Inspire Learning run a range of health and wellbeing courses throughout the year on your doorstep at your local library and online. Discover Reiki, hand massage, aromatherapy, meditation, mindfulness, and holistic therapies. Courses can be booked online or via Ask Inspire. Taster sessions for some courses will be happening throughout Health Information Week, so do find out what's on at your local library.
We look forward to inspiring you to better health this Health Information Week!