Published 28th June 2022
Inspire formally opens four new Business & IP Centres in Sutton-in-Ashfield, Mansfield, Beeston and Bulwell Riverside libraries. 
At these locations small businesses owners and aspiring entrepreneurs can meet with BIPC Advisors to discuss their business and access online reports and resources which have a combined worth of £5 million across the country. 

The expansion of new sites beyond the Nottingham City area is part of a wider expansion of the British Library's Business & IP Centre national network, made possible due to £13 million Treasury investment.
BIPC Nottinghamshire offers insights and access to free resources, training and events – both online and in-person. With a range of specialist partners and experts-in-residence, businesses can attend webinars and workshops, get bespoke advice and connect with other founders for inspiration and practical advice in a regular Business Club. Businesses and entrepreneurs can also access free online accountancy support and advice on how to protect their intellectual property.
Nottinghamshire County Council's Chairman, Councillor Roger Jackson said:

"The launches of these Business & IP Centres is a real landmark in terms of the library providing a new, unique dedicated service for anyone thinking of starting or growing a business. Now, for the first time, businesses can access a dedicated space to work or meet and connect with others. They can utilise a range of databases containing real-time, up-to-the-minute information on thousands of local, national and international companies and markets. The detailed reports that can be downloaded from the databases would usually cost a business several hundred pounds but are completely free of charge to local businesses.

"Businesses needing assistance on specific areas around trademarks, patents and copyright for example can be put in touch with leading experts sourced from the BIPC network. Local businesses will also be able to benefit from a rich programme of events such as conferences and workshops too.

"In this post pandemic recovery period we are all working extremely hard together to build confidence and boost economic regeneration and growth. It is therefore tremendously good news that we have something so high value and tangible to offer that will make a real difference to a lot of businesses."
Peter Gaw, Chief Executive of Inspire Libraries reflects:

"There's no such person as a typical entrepreneur. Coming through
the doors of our libraries are people from a wide variety of backgrounds.
Expectant mothers, young people, elderly people, those who are out of work,
people with disabilities – graduates – those with no qualifications at all.

"Anyone with a business idea - irrespective of their circumstance
or background - is welcome to use this new centre and the services it provides to
get started or to grow.

"It is exciting and positive that the libraries can now play a new
role in terms of harnessing the potential of businesses and make an important
contribution to economic regeneration." 
Across the launches, several small businesses and entrepreneurs shared their feedback about the service, the challenges they've faced with starting-up and their pieces of advice to businesses, including: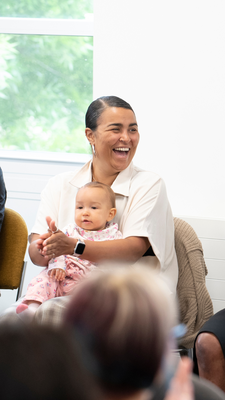 Chai Larden, Health from the Pleiades 

"It was after a conversation with one of the BIPC Advisors, that I decided to look into starting my own business providing immune boosting vitamins and herbal supplements in liquid form that you could just drop onto your tongue. 

"They were able to provide me a plethora of information that I needed to start this business correctly. There was information about the courses that I could do, the information that I needed to put legally on my products, how to register my business as well as taking me through COBRA where I was able to access tons of useful information to help me get started. It took me a while to get through it, but I was happy to take my time and get it right."
Gordon Wallace, Nottingham Rehabilitation Gym CIC

I'm one of eight-likeminded individuals who noticed a huge gap in provision of ongoing exercise
and rehabilitation for people living with the impacts of long-term health conditions. Our exercise classes and gym sessions are specially adapted to meet the needs of those with long-term health conditions and older adults.

"BIPC has helped us with identifying possible funding sources via their database
GrantFinder to help us develop our organisation further. The BIPC
Advisors at Beeston Library was able to provide me a great list of various funding calls that we may be eligible for, which I am now going working my way
through."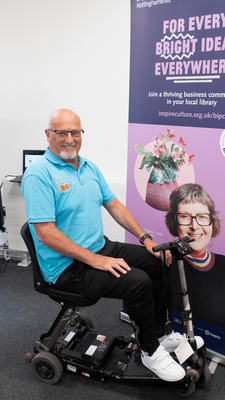 Natalee Onyeche, SkinSolace

Natalee Onyeche has recently rebranded Skin Solace into a
sophisticated, luxury brand to reflect the high-quality ingredients and make her customers feel pampered. Her products are often displayed in John Lewis' pop-up area and also found in Nottingham Castle Shop. 

"Having BIPC there and their huge amount of resources has
been a Godsend to me really. If I need some information, I can go to them and get that support. Having this available for free in a local community is brilliant. I don't need to travel to somewhere far out to get this support. It's on my doorstep, literally."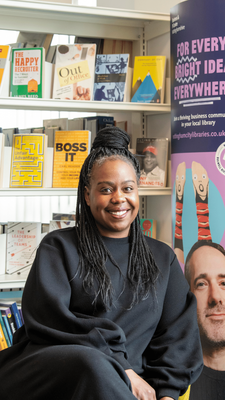 Marceline Lindsay, Energyimpactflourish

Marceline Lindsay is a personal energy coach and runs her own business Energyimpactflourish Coaching. She coaches women who are experiencing burnout, low energy, overwhelm and low productivity to feel more alive and energised so that they have more time to do the things they love. 


"I used my local library often as a child, so it's wonderful to be back here again using it as an adult and making use of its evolving services to small business owners. The BIPC have been incredibly supportive – their advisors listen and help me think of ways to develop my business and have given me space to test and try out my services in action."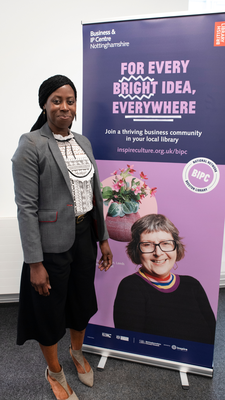 Joanna Wynter, Positive Attitude & Education CIC

Joanna supports parents to keep their children and young adults in education and away from gang culture, as well as supporting them through domestic abuse and violence. Her programme
covers a wide range of subjects from drug awareness and how to notice grooming, to finding further support for children and parents. 

"Initially, I thought starting the business and programme was going to be easy, but I soon realised it's a lot to run a business: the complications, the importance of paperwork, legalities and business plans… BIPC has everything in one place. It would've saved me so much time if I had started there in the first place. The instant support and communication are so valuable, and the breadth of the support is incredible; from one-to-one advice to building websites."