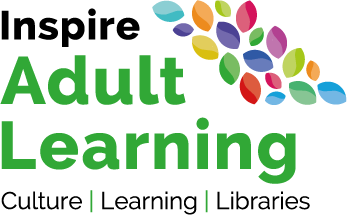 Check out our course brochure for Autumn 2023:
Our brand new autumn term course guide has arrived! We've created an excellent selection of courses to ignite your passion for a new hobby or interest, or to improve your CV and employability. Flip through our guide, download it to view at your own leisure, or browse and sign up for all our courses here. We look forward to welcoming you!
Feeling inspired?
Book online, 24 hours a day, 7 days a week.

Simply search for your course and use the Eventbrite button to book before completing our e-enrolment form to secure your place. Can't see the course you're looking for? Keep checking back on this page, and sign up for our emails to be notified when more courses are added!
You can also call us to book on 01623 677 200. Our office is open Monday to Friday 9am to 6pm and Saturday 9am to 4pm. 
We look forward to welcoming you!
Don't forget to like and follow us on Facebook and Twitter! Facebook: @InspireLearningSkills @InspireLearning1624 Twitter: @Learn_Inspire