Be inspired by reading...
Adult Reading Development at Inspire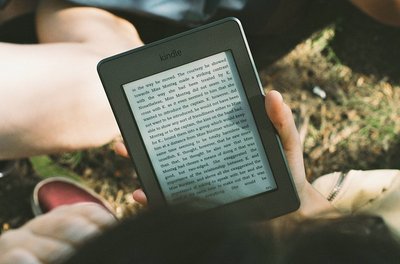 At Inspire, we LOVE reading. And we want to share that love. We want to inspire people to read more, and to celebrate the real difference books can make to all our lives. 
Books and reading are at the very heart of what we do. Through our adult reading development work, we bring an exciting year-round reading programme to our audiences.  From major festivals and one-off specials, to regular events that give people the chance to chat about the books they love, we create opportunities for people to grow their reading habit and share the book love.
And it's about writers too. After all, where would readers be without writers? That's why we're passionate about creating opportunities for writers – both aspiring and established. From hosting creative writing workshops in libraries and working with local writing organisations, to giving authors the chance to engage with their readers at live events, we aim to help writing flourish. 
Our All Year Round Programme Includes:
Inspire Poetry Festival – a festival of inspiring poetry events featuring some of the UK's most exciting poets, and including workshops and talks.
The Nottingham and Nottinghamshire Readers' Day – featuring high profile authors and a range of fascinating workshops all about books. 
A series of headline events at our major libraries – from daytime meet the author events and creative writing workshops, to evening events with a twist, such as our book award specials and live literature events which offer a great night out for book lovers.
Regular opportunities for people to meet and chat about books at libraries across the county.
We also deliver a range of initiatives throughout the year in our bid to share the book love. From supporting national campaigns and working with organisations such as The Reading Agency and the BBC, to delivering our own grassroots initiatives, it's all about keeping the book love alive and kicking.