The Summer Reading Challenge takes place during the school holidays every summer at a library near you.

At all Inspire Libraries Saturday 13 July  - Sunday 8 September
Inspired by the 50th anniversary of the first moon landing, this year's Summer Reading Challenge is an out-of-this-world-adventure.    Help our super space family, the Rockets, track down books that have been nabbed by a mischievous band of aliens.

Children, aged 4 - 11,  are challenged to read six library books, of their choice, over the summer holidays.  They'll collect special stickers (some have mysterious smells!) and other rewards along the way, as they complete their mission.  

Teachers:  Click here for resources to help spread the word about the Summer Reading Challenge to your pupils.
How the Summer Reading Challenge works
Sign up at the library to collect a Space Chase mission folder.
Borrow books from the library  - Children choose the books they want to read on their Challenge, recording what they have read in their folder.  Library staff and volunteers will be on hand to chat to children about books they have read.
For every book read, children will pick up stickers to add to their mission folder, along with other rewards.  
Every child who completes the challenge, by reading 6 library books, will receive a medal and certificate.  Plus this year, everyone who completes the Challenge will also be entered into a free prize draw.  See below for details.
It's all free, fun and a great way to keep children reading over the summer holidays.  
Space Chase will be running in all Inspire libraries from 13 July – 8 September.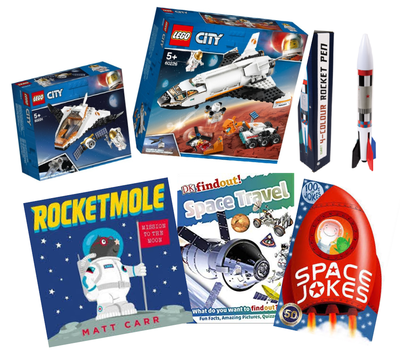 This year, every child who completes the Summer Reading Challenge will be entered into a prize draw, with the chance to win prizes including; LEGO City Space sets, Space themed books, National book tokens and giant rocket pens!*
The Space Chase Free Prize Draw has been kindly sponsored by arcpartnership
*Prize bundles may vary.  See below for full terms and conditions.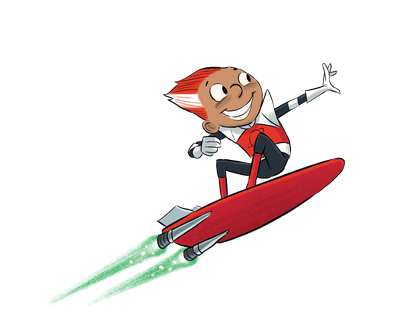 About the Summer Reading Challenge
The Summer Reading Challenge is produced by The Reading Agency and runs in libraries all over the country.   
The challenge, aimed at children aged 4 to 11 year, is to read six or more library books over the summer.  

2019 is the 20th year of the Summer Reading Challenge.

Children who take part:

are more enthusiastic about reading

maintain their reading level over the holidays

return to schools keen and ready to learn

boost their confidence and self-esteem.

To find out more click here