We are passionate about encouraging children to read. 
Our libraries have a wide range of story and information books to delight, inspire and enthuse a love of reading and learning in children.
We run activities and events throughout the year to promote the pleasure of reading.
Children are welcome at any age.  Its free to join the library and to borrow books.
What's Available?
A range of books and talking books on CD
Books in large print and braille
Some books are available in dual language and community languages.
DVDs
Free Bookstart packs
Membership of the Bookstart Bear Club
Computers - before using the internet, children will need to have a form signed by a parent or guardian giving their permission. 
Books, talking books and DVDS can be reserved for children free of charge and children don't pay overdue charges on any items returned late.
There is a small rental charge for DVDs. 
Activities for Under Fives
Activities for Primary Aged Children
Search for other events for children and families in our What's On listings  
You can also sign up to our Children and Families mailing list to recieve emails about Inspire's family events.  To sign up click here

Childminders, Nurseries and Playgroups
If you are a registered childminder or the leader of a nursery, playgroup or a parent and toddler group you can borrow up to 36 items at a time. There are no fines or charges for damaged items and books can be borrowed for periods of up to 12 weeks.
Groups can also arrange to visit the library. To organise a trip, contact your
local library
.
Family Arts Standards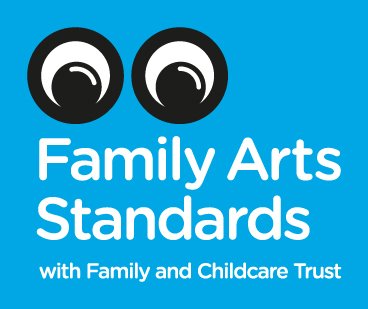 Inspire is registered for the Family Arts Standards for family events in our four largest libraries - Beeston, West Bridgford, Worksop and Mansfield Central. This means we are working hard to make families feel welcome. Look out for events in our programme and online with the FAS badge. Find out more: familyartsstandards.com