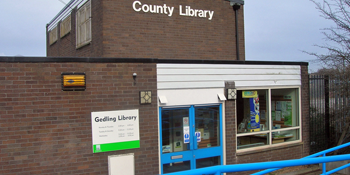 Important notices
Library Closure over Christmas Period
All Nottinghamshire libraries and archives will close for the Christmas period on Saturday 23 December 2023, and reopen on Tuesday 2 January 2024. Library books will be due back on 8 January 2024, or the first open day after that, depending on the library.
Ask Inspire will close at 4pm on Saturday 23 December and reopen at 9am on Tuesday 2 January. Education Library Service will close at 6pm on Thursday 22 December and reopen at 8:30am on Tuesday 2 January.
We look forward to welcoming you back in the new year.