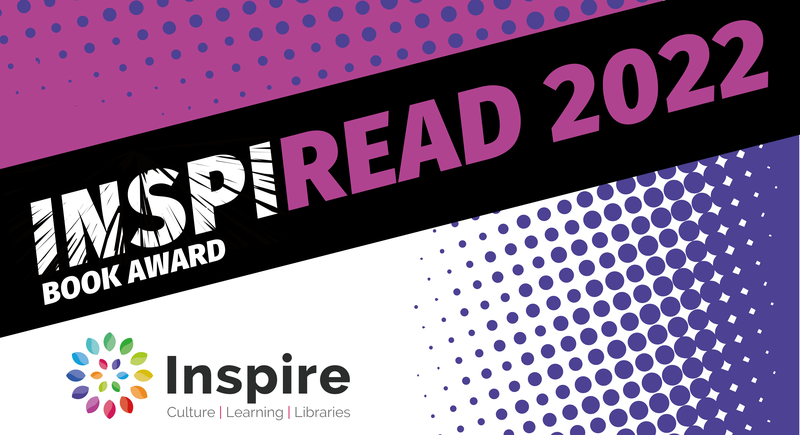 Vote in the InspiREAD 2022 book awards
Our Education Library Service librarians have shortlisted some of their favourite books for the third InspiREAD awards.  The aim is to get everyone reading children's books; pupils, teachers, parents, grandparents, carers, schools, families and friends - it's for anyone who enjoys a good read! Find out more about last year's winning titles in our news article. 
Enjoy sharing some great books, reading, listening or watching online together and then vote for your favorites. The books have all been published in the last year or so and are suitable for all ages. There will be a winner in each category - you can choose to vote in 1, 2 or all 3 categories;
Picture Books
Shorter Books
Longer Novels
Vote by 8 July 2022 - the winners will be announced shortly after. 
Follow the Award on Twitter @InspireELS 
Teachers can borrow books from the Education Library Service or if you're a member of the public, you can visit your local library in Nottinghamshire or beyond!
If you'd like to purchase any of the books,  a local independent bookshop in Lowdham is offering 15% discount on all titles. Visit them online at nottinghambooks.co.uk.

Picture Books
Can Bears Ski?
by Raymond Antrobus; illustrated by Polly Dunbar
published by Walker Books
When Cucumber Lost His Cool
by Michelle Robinson, illustrated by Tom Knight
published by Scholastic 
Caterpillar Cake
by Matt Goodfellow, illustrated by Krina Pate-Sage
published by Otter-Barry
Cows Go Boo!
by Steve Webb, illustrated by Fred Blunt
published by Andersen Press
Shorter Books
Sona Sharma Very Best Big Sister
by Chitra Soundar, illustrated by Jen Khatun
published by Walker Books
The Secret Explorers and the Rainforest Rangers 
by S J King, illustrated by Ellie O'Shea
published by DK/ Penguin Random House
The Exploding Life of Scarlett Fife 
by Maz Evans 
published by Hachette/ Hodder Childrens 
Space Detectives
by Mark Powers
published by Bloomsbury Childrens
Longer Books 
Melt 
by Ele Fountain
published by Pushkin Press
Moon Dog
by Jane Elson
published by Hachette Childrens 
Last Gate of the Emperor 
by Kwame Mbalia 
published by Scholastic 
The Day the Screens Went Blank
by Danny Wallace, illustrated by Gemma Correll
published by Simon and Schuster