Nottinghamshire Music Education Hub provide many opportunities for children and young people aged 5-18 years old to experience live performances and participate in the performing arts both in and out of school around the county.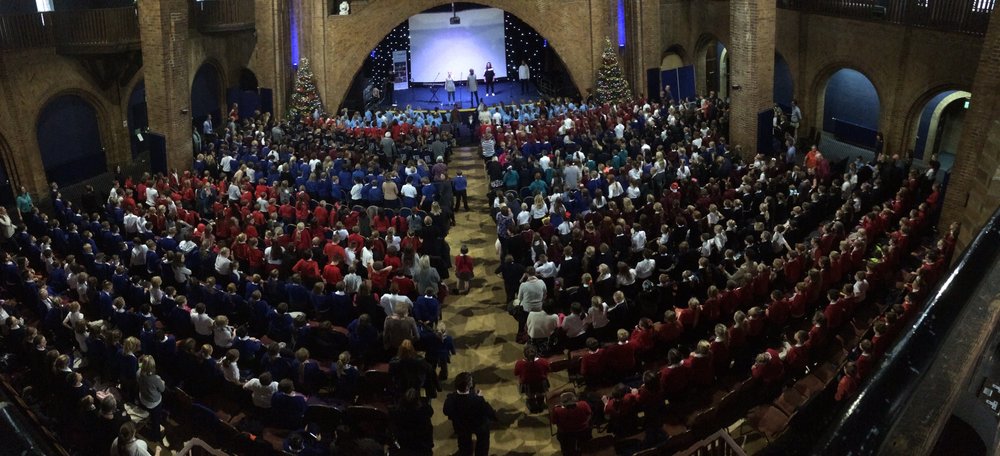 There are many ways to engage with us here at Nottinghamshire Music Hub!

Check out our Hub Music Hub Diary page for up-to-date details of what we have planned throughout the academic year. 

OUR ACADEMIC YEAR
Ongoing throughout the year
WCT, Small Group Tuition, Ensembles in school, Out of School provision (IYA), Furthering Talent programme, Masterclasses, A cappella choir rehearsals

Month
September - KS3+ Orchestral Experience Day with NYOGB

October - CPD Network sessions, KS3+ vocal workshops, KS2 CPD Session (ROH)
November - CPD Network session, NUSIC Schools Tour, Mark De-Lisser singing workshops

December - CPD Network sessions, Inspired Christmas concert, MYFEST
January - CPD Network sessions
February - CPD Network sessions, KS3-5 Youth Conference, KS1-5 Teacher Conference, SHOWFEST
March - CPD Network sessions

April - Live at Lunch KS3+ singing event
May - KS1+2 BROXTOWE Community Big Sings
June - CPD Network sessions, KS2 Halle Schools Concert, KS1+2 ASHFIELD / NEWARK Community Big Sings, TOLFest
July - CPD Network sessions, MANSFIELD KS1+2 Community Big Sings, TOLFest
If you have any queries about what we do, do email us via nottsmusichub@inspireculture.org.uk