Our Nottinghamshire is a community history website highlighting some of the wonderful characters, places and memories from around our County.
Blidworth Cradle Rocking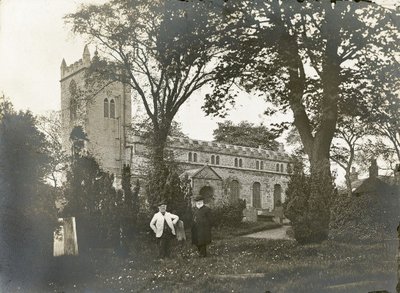 The 2nd of February was an important date in the calendar, being seen as a day which heralded the beginning of the end of the winter period, when days begin noticeably to grow noticeably longer.
A common countrywide belief also upheld in Nottinghamshire warned:
"If Candlemas Day be fine and clear, We shall have winter all the year."
Nottinghamshire has a unique Candlemas custom, associated with the presentation of the baby Christ at the altar. In pre-Reformation England, Candlemas would have included the rocking of a cradle in the service as a visual aid for the congregation, but the custom later died out almost completely.