Nottinghamshire Archives to reopen from 13 April
Nottinghamshire Archives will reopen from 13 April. Visit us with a pre-booked appointment to view archival documents. Read our news story for full details.
Opening hours
| | |
| --- | --- |
| Monday | Closed |
| Tuesday | 10am - 12.30pm and 1.30 - 4pm |
| Wednesday | Closed |
| Thursday | 10am - 12.30pm and 1.30 - 4pm |
| Friday | Closed |
| Saturday | 10am - 12.30pm |
| Sunday | Closed |
You may visit us by appointment only to view pre-ordered original archival documents only. 
Our archives service during government restrictions
We have reviewed our service, opening times and arrangements to follow government guidelines and keep our staff and customers safe. 
Visiting Nottinghamshire Archives
Customers can visit Archives to view pre-ordered archival documents only.
You must make an appointment before visiting. Due to government guidance we can accommodate only five customers at any one time. We will not be able to accomodate customers arriving without an appointment. Visits are currently limited to 2.5 hours per person per day in either the morning or afternoon session. 
You may take your own photographs with your own device.  Day camera passes cost £11.00. Please pay by debit/credit card where possible.

Please note – Access to indexes, catalogues, reference libraries, microfiche and microfiche readers will not be available at reopening as we are following government guidance for your safety.
Remote services
Our remote Reprographics and Research services will continue to operate so you can request that we produce copies or do research on your behalf if you prefer not to visit in person. There is a charge for this service. See our Reprographics and Research pages.
Before you visit
Before paying the archives a visit, you can search Nottinghamshire Archives and Discovery online catalogues to check we have what you are looking for.  Please note that this is not an exhaustive list and not all records are currently available online. Contact us for further advice.
Email: archives@inspireculture.org.uk
Tel: 0115 9581634

SearchDiscovery (TheNational Archives catalogue) 

Please contact us with your initial enquiry, and to request an appointment booking, by email where possible.
Our friendly team will answer your queries and provide all the information you need prior to your visit to maximise time for viewing documents and to limit face to face interaction in line with government guidance.
As part of this process, you may be offered a phone or video consultation so that we can assist you remotely as far as possible.  We will discuss document requests during this consultation.
It is essential you book an appointment to visit giving 3 working days' notice of the document references you wish to view.
You can advance order up to 10 documents per session. If you wish to see multiple items from the same collection, please provide all references.   We will have a document quarantining process in place, so it may not be possible to see all the documents requested.
Please note - we will not accept additional document requests during your visit.
Accessing Original Archives
To look at original archives you will need an Inspire Library Card.    Please join online, during the pre-visit consultation or in person when you arrive at Nottinghamshire Archives.
You will need ID that shows a printed name, address and signature (does not need to be on the same document).  Please bring this with you when you visit.
To activate an existing Inspire Library Card for Archives use, please bring ID showing printed name, address and signature into Nottinghamshire Archives the first time you visit.  You will need to show your ID every three years to access the original documents held within our collections.
Please note – a small number of documents are restricted, in whole or in part, because the information contained in them is deemed sensitive under the Data Protection Act 2018 or other legislation.  Please contact us to discuss any queries relating to restricted items.
On arrival at Nottinghamshire Archives
Please arrive at your appointment time and follow entrance signage as this may be different from previous visits.
We will have social distancing and hygiene measures in place.  This will include a queuing system both inside and outside the building.
You will be assigned a desk and a locker when you book. You can bring a pencil, paper and personal devices (laptop / tablet / phone / camera) into the Secure Area.  All other personal items should be locked in your assigned locker. This includes all coats and bags, including device bags.
Please follow all the requests by staff members as they are designed to keep everyone as safe as possible.  We will also have additional cleaning processes in place.
Face coverings – from 8 August 2020, wearing a face covering is mandatory in indoor settings. Please wear one when you visit us, unless exempt.
Facilities
There will not be any refreshment facilities available for customers for safety reasons.
Customer toilets will be open.
Car parking – we have a limited number of spaces available for customers which must be pre-booked.

Accessibility
We have the following facilities available:
         Fully accessible search room
         Magnifying glasses available to borrow on request
         Visual Magnifier to enable those with visual impairment to view original documents (changes contrast and colours of text / background)
         Induction hearing loop
         An accessible toilet
         Two accessible spaces in our car park which can be reserved by blue badge holders (please reserve at the time of booking)
Assistance dogs are permitted in all areas of the search room.
Our staff can read and interpret documents through our paid Research Service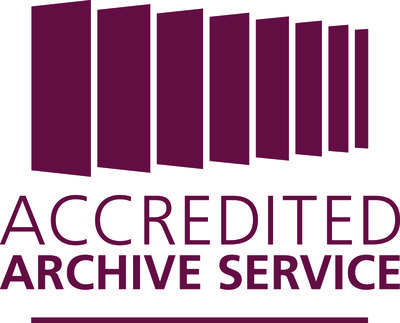 Nottinghamshire Archives
County House
Castle Meadow Road
Nottingham
NG2 1AG