Searching the Archives
Christmas Closure - Please note that Nottinghamshire Archives will close at 1 pm on Saturday 22 December 2018 and will reopen on Wednesday 2 January 2019 at 9am.
Before paying the archives a visit, you can search through our online catalogue to check we have what you're looking for. Please note that this isn't an exhaustive list and not all records are currently included in the online database. Contact our friendly team who can answer questions about the four million documents in our holdings.

Email: archives@inspireculture.org.uk
Tel: 0115 9581634
On Arrival at Nottinghamshire Archives
Our friendly staff will be happy to help with anything you might need when you arrive. You do not need to book in advance.
County Archive Research Network
Nottinghamshire Archives is part of the County Archive Research Network (CARN). If you already have a CARN Ticket issued at another office, you can use it here.
You can also get a CARN Ticket on arrival at Archives. You will need ID which shows a printed name and address, and a signature (does not need to be on the same document). These tickets are valid for four years and can be used at all other archives which are part of the County Archive Research Network.
You can renew your CARN Ticket at any office. To do this you will need full ID to renew your ticket, even if you still have an existing one.
Accessing Original Archives
To look at original archives you will need a CARN Ticket.
We have catalogues available to identify documents and also indexes of persons, places and subjects to guide you to the appropriate catalogue.
Once you have found a description of your document in the catalogue, you can request to see it by writing its reference number on a Document Request Slip. This slip is then handed over to a member of staff who will allocate you an order number. When your document is available to view, a sign will be displayed with your order number on it.
Documents can be requested up to one hour before we close.
Advance Orders
You can order up to four items ahead of your visit, providing you have a CARN ticket. Please  email us with the references of the items you require and your CARN number so we can have them waiting for you.
Access Restrictions
Most records are available for general access. However, a small number are restricted, in whole or in part, because the information contained within them is deemed sensitive under the Data Protection Act or other legislation. Restrictions are usually indicated in our catalogue and will be reviewed on request.
To request a review, you will need to apply to archives in writing. We will respond to your query within 40 days, although you will often receive a response much sooner than this.
There is no charge for this review, but searches in restricted access records are subject to a charge. For more information on Restricted Access records please download our information sheet Restricted Access Records [PDF].
Reading and Printing Microfiche
You do not need to book a microfiche reader.
Microfiche are stored in drawers. At each reader is a set of markers which can be used to mark where you have taken a particular microfiche. This will help you when putting the microfiche back and also show other visitors which microfiche are in use. There are accompanying lists and indexes to help you find a particular microfiche.
A  printer is available to make copies of microfiche.
Our duty team are on hand to advise you on accessing microfiche and using the microfiche readers and printer.
Using Our Computers
We have a number of computers at the archives which are free for visitors to use. From our computers you can access a range of resources, including free access to Ancestry and the Nottinghamshire Archives online catalogue.   
For more information on booking a computer, drop-in computers and print out costs click here. 
Facilities
We have a visitors' room available off the main search room, equipped with a hot drinks machine and a water cooler for you to use. You are welcome to bring a packed lunch to eat on the premises.
Accessibility
We have the following facilities available:
Fully accessible search room
A bookable and drop-in PC on height adjustable tables
Magnifying glasses are available to borrow from reception
Scanner to enable those with visual impairment to view original documents [changes contrast and colours of text/background]
Meeting rooms fitted with an induction hearing loop
An accessible toilet
Two accessible spaces in our car park which can be reserved by blue badge holders with at least 24 hours' notice.
Assistance dogs are permitted in all areas of the search room.
Unfortunately our staff are unable to read and interpret documents for the public.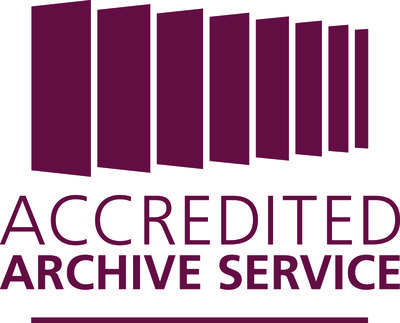 Nottinghamshire Archives
County House
Castle Meadow Road
Nottingham
NG2 1AG