Inspire is a Community Benefit Society, registered with the Financial Conduct Authority. We have a set of rules, which set out what Inspire has been set up to do. We are an independent organisation with exempt charitable status. 
We have a Board of Directors, with twelve places on it.  Our directors have signed up to our Code of Conduct. Each member of the board has a duty and responsibility to protect the interests of the Society and ensure the organisation is well run. Members of the board are not to represent their own interests or that of any other organisation they have a role in. You can find out more about our directors here.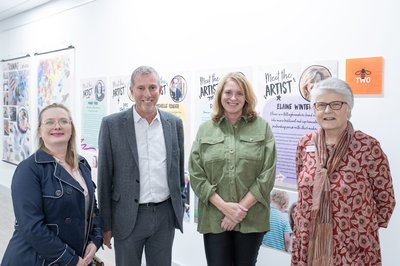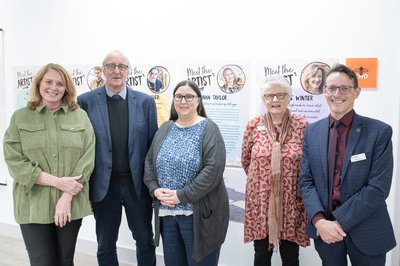 John Cottee - County Council Nominated
Councillor John Cottee, born in Nottingham, is married and has two daughters. He has lived in the Keyworth area for most of his life. He was educated at West Bridgford High School and Nottingham Boys' High School and continued his studies while working for his father at Windley Fibres.
In 1979 he was a co-founder of Cottee Fibres Limited with his father and he became Managing Director in 1994 when his father retired. John sold his interest in the business to his brother in 2005 to concentrate on his Council duties.
John has represented the Keyworth division on Nottinghamshire County Council since June 2001. He is also a Rushcliffe Borough councillor representing the South Keyworth ward.
When the Conservatives gained control of the County Council in June 2009 he was appointed Cabinet Member for Culture and following the Council's change to a committee system in May 2012 he was elected Chairman of the Culture Committee.
Following his re-election to the County Council in May 2013, John has continued as the Conservatives' lead spokesman on the Culture Committee.
John is a very keen sportsman, having had experience in running and managing various local football teams as well as being a qualified referee.
Leon Dale - Member Elected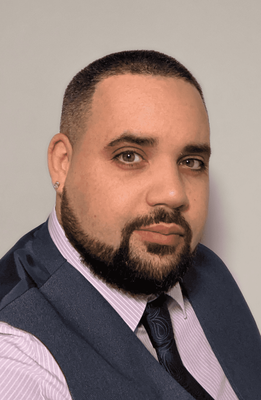 Leon began his journey into entrepreneurship whilst still at secondary school, running an alternative lunch time service from his home kitchen for pupils at the school.
After finishing secondary school he continued to develop his understanding of business more specifically sales and marketing, this led to him having a career within this industry for 15 years, With the experience and knowledge Leon had gained he then went on to establishing his own businesses.

Throughout the last few years Leon has been involved with a variation of projects, companies and charities, most recently he was appointed to the advisory board of B-Global – a BAME business support network and as a non-executive Director for Empowered Foundations CIC. Alongside this he also provides mentorship and talks for various projects that support young adults and teens in Nottinghamshire.
Leon was recently nominated for Black Talent of the Year Awards 2022 for his work with new and established businesses through the Business & IP Centre Nottinghamshire.

As a passionate supporter of INSPIRE and their role within local communities, Leon champions bridging the gap between local businesses, libraries and communities.
Mark Dorrington - Member Elected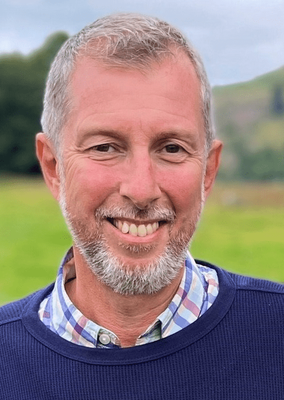 Mark has recently retired after almost 9 years as Associate Director and Keeper of Manuscripts and Special Collections, in the University of Nottingham Libraries. Prior to that he was 'County Archivist' for Nottinghamshire for 10 years, latterly also having responsibility for leading the county Local Studies service across Nottinghamshire Libraries.
He began his career with the West Yorkshire Archive Service, was then Archivist at York Minster, and subsequently moved to Staffordshire to run first Lichfield and then Staffordshire Record Offices, before coming to Nottinghamshire.
Mark is passionate about preserving and promoting the county's heritage and making it accessible as part of a wider cultural and learning offer.
Vicki Dunstall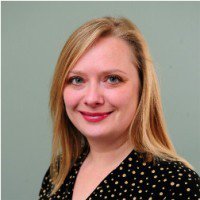 Peter Gaw - Chief Executive Officer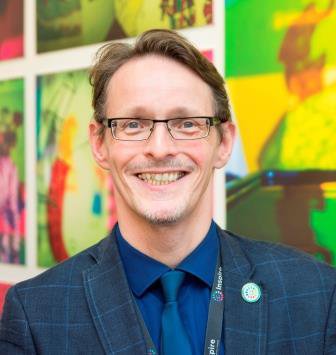 Peter was appointed to the role of Chief Executive of Inspire in January 2016. Before that, from June 2007, he was Group Manager of Libraries, Archives, Information and Learning at Nottinghamshire County Council.

Peter led the mutualisation of a range of cultural and learning services into Culture, Learning and Libraries (Midlands) - Inspire, as a charitable Community Benefit Society.
He is passionate about the value and enjoyment of culture and learning and is committed to ensuring the best opportunities are open and accessible for people and communities across Nottinghamshire. Before coming to Nottinghamshire he worked for the City and County of Swansea where he was Strategic Manager; Libraries and Culture covering Archives, Arts, Libraries, Literature, Museums and Theatre.
He has also worked for Gloucestershire, Monmouthshire and Gwent County Councils, Birmingham Chamber of Industry and Commerce, GKN plc and Birmingham City Council.
Peter is Chair of the East Midlands region of Libraries Connected and sits on the national advisory committee. Peter also sits on the board of Inspire in his role as CEO. Peter was awarded a British Empire Medal (BEM) in the Queen's Birthday Honours in 2020 for services to libraries and culture.
Peter is married to Hilary, has four children, two grandsons and one dog.
Paul Henshaw - County Council Nominated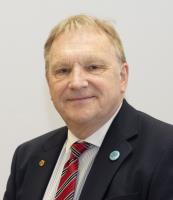 Paul is a lifelong resident of Mansfield. He is married to Lynn and has a daughter Charlotte who is a Paralympics gold medallist. He is the Labour and cooperative County
Councillor for the Mansfield West division on Nottinghamshire County Council. He is also a District Councillor representing the Oak Tree Lane ward on Mansfield District Council.
Paul worked in the coal mines as an electrician and then in the foundry industry as a maintenance electrician specialising in electric induction furnaces. Moving out of industry he started a career in the care profession and has worked with the learning disability community for nearly thirty years.
He is a firm believer in lifelong learning, going to university as a mature student, graduating from Nott's Trent University with a 2:1 degree in the Humanities.
Paul is an active Trade Unionist, a passionate supporter of environmental and animal rights issues an in his spare time he enjoys hill walking in the Peak and Lake District National parks.
Jackie Hewlett-Davies - Member Elected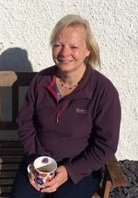 Jackie moved to Nottinghamshire in 1981 after graduating in modern languages from Southampton University. She has been married to Stephen for 38 years and lives in Ravenshead. They have two sons aged 30 and 27 who both studied Music at university and who benefitted from the Nottingham Music Education service during their school years.
Jackie has worked in the NHS for 30 years in a variety of roles relating to workforce development planning and education and training.  Her current role is in strategic workforce planning for the Nottingham and Nottinghamshire Integrated Care System covering health and social care.
Jackie has also spent several years on the Board of Trustees of Derwent Stepping Stones, a children's nursery and learning centre in a deprived area of Derby, and three years as a public governor for Sherwood Forest Hospitals Foundation Trust.
She helps to run a monthly Memory Group in Blidworth Library for people living with dementia and their carers and is a trained Dementia Champion with the Alzheimers Society.  She has also been involved in delivering Shared Reading sessions in local residential and care homes.  This project has been impacted by the pandemic and Jackie is hoping to re-establish the scheme during 2022.
Jackie is a member of two reading groups, one of which is run by Ravenshead Library, and is passionate about broadening access to libraries and cultural activities, working in partnership with schools and local community groups and musicians.
Liz Howell - Appointed Selected
Director of BBC Monitoring
Liz began her career in journalism at the Nottingham Evening Post as a news reporter, feature writer and columnist before leaving to join the BBC. Liz initially worked on BBC regional news programmes in the Midlands in a variety of roles from broadcast journalist, producer and latterly Output Editor managing all TV news, current affairs and TV documentary programming in the region.
In 2001 Liz took charge of the BBC's News and Sport Interactive services for England. Working from Pebble Mill, she oversaw many innovative technical and digital changes as online output rapidly developed. Her role within Nations and Regions also led to attendance at the Political party conferences, a variety of major external contract negotiations and a number of strategic all-BBC projects.
Part of her role latterly was to develop the nations and regions' weather portfolio and in doing so discovered Liz rediscovered her passion for science as a genre. Liz initiated the commissioning of a multiplatform project Wild Weather with 12 regional TV documentaries -  awarded the Royal Met Society Michael Hunt Award in 2010.
She was delighted to be appointed the first ever Head of BBC Weather in 2011. Her role entailed the strategic management of all  BBC weather output on all platforms – from local through to global and from online to mobile and TV and included the launch of the hugely successful BBC Weather app. Liz also oversaw the launch of BBC Weather Watchers – an idea which completed an idea from many years earlier to crowd source photos and information around a UK passion – the weather! She also a completed relaunch of BBC weather which saw the new look graphics aired in 2018.  
Liz was appointed the Director of BBC Monitoring in 2019 – a news department where journalists report and analyse the media from around the world – particularly where there are issue of geo political security. Monitoring covers media in more than 100 countries and 150 languages all of which underpins the BBC News operation around the world. 
Margot Madin - Appointed Selected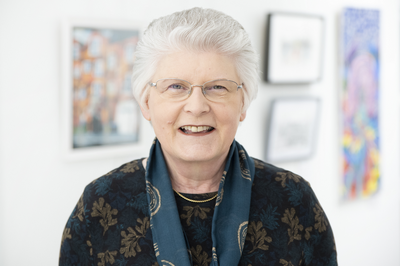 Margot's first career choice was as a librarian, starting with Wandsworth Public Libraries, and after qualifying as a chartered librarian in 1977, she moved into academic libraries, in London and Sheffield. Changing career in 1989, she qualified as a chartered accountant with KPMG Nottingham in 1992 and has worked briefly in industry, and as Finance Manager for the Amateur Swimming Association/British Swimming in Loughborough, but mainly in general practice.
She was an audit partner at UHY Hacker Young in Nottingham until April 2020 and has extensive business experience but her particular interest has always been in the third sector. At UHY she was a national specialist for charities and not-for-profit/membership organisations. She has acted as independent examiner and auditor for a wide range of local and national charities over the past twenty-five years, and helped to set up the Nottingham Charities Forum.
Margot has also been a trustee of a number of charities, including the Nottinghamshire Wildlife Trust and the national charity Home-Start UK, and currently for Groundwork Five Counties and for The Federation of Groundwork Trusts, as well as sitting on the Strategic Board of Nottingham Playhouse. She has spoken at seminars and written articles and blogs advising trustees and directors in the third sector on a wide range of issues.
Margot is an avid reader and active member of her local library, and is keen to ensure that libraries continue to be available to all. 
Diana Meale - Member Elected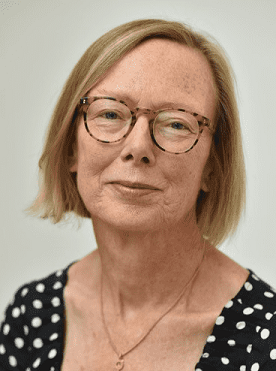 Diana worked and trained as an economist taking positions in private sector consultancy, a university, a trade union and local government.  Her last full time paid job was as Director of Regeneration at the East Midlands Development Agency.
Subsequently she was elected as a Nottinghamshire County Councillor for 8 years, representing the Division she lives in in Mansfield.
Over the years she has undertaken several voluntary positions and currently is a Trustee of the New Perspectives Theatre company, The Nottinghamshire Community Foundation, the Mansfield Building Society Charitable Trust, and the Nottingham Women's History Group.
Diana is a passionate supporter of the wider roles that  INSPIRE has undertaken for its communities, expanding the ways in which Members can learn, have fun and stretch their creativity.  She supports widening INSPIRE's network of organisations that work with and through libraries.
Ann Penn - Staff Elected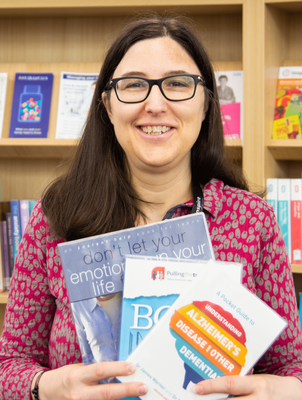 Ann is a chartered librarian, with an MA in Information and Library Studies from Loughborough University. She has been working as a librarian for Inspire (and previously Nottinghamshire County Council) since 2001. Prior to that, she was the Learning Centre Co-ordinator at Harrow (FE) College, and a Graduate Trainee at South Bank University.
Ann is Nottingham born and bred and proud to be an East Midlander as she believes the area has a brilliant literary and cultural scene, which she enjoys taking part in.  She loves reading and is keen to promote the wonderful books available in Inspire Libraries to the people of Nottinghamshire.  She is passionate about equality and diversity and is pleased that this is an important focus of Inspire's cultural values.