Henry Normal's Epic Tour Goes Online
Welcome to Henry Normal's Poetry Hour Epic Tour - around his house!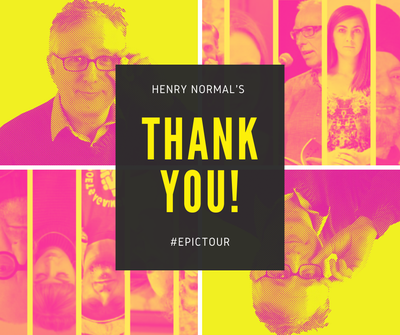 To everyone who took part in the #EpicTour, we had 31 days of nonstop poetry, over 200 posts and more than 48 thousand views across Facebook , Twitter and YouTube! Thank you!
Watch the tour videos on our YouTube Channel below:
#EpicTour - Featured Artists
Do you write poetry? Share with us your best poem (video or text) and tag Inspire Libraries using our handle @NottsLibraries on Facebook and Twitter.