Erin and Frances have created some fun online activities for you do at home!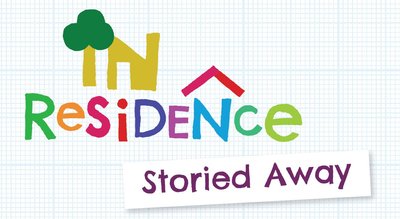 Each week, throughout the summer holidays, we released FREE online creative workshops and writing activities designed by our artist and author in residence, Erin Fleming and Frances Stickley. 
Erin has produced a series of video tutorials, showing you how to make some of the wonderful characters from the new 'In Residence' book and Frances has created a 'Storied Away' series of creative writing activities. 
These activities will give you a special insight into their professions as a theatre designer and published author, offering top tips and helpful hints along the way. 
Week 1
Tuesday 28 July: How to make Colin the Caterpillar with Erin
Thursday 30 July: How to write a Quest Story with Frances
Week 2
Tuesday 4 August: How to make Juniper the Jellyfish with Erin
Thursday 6 August: How to create a Character with Frances
Week 3
Tuesday 11 August: How to make Gertie the baby Gorilla with Erin
Thursday 13 August: How to make Silly Similes with Frances
Week 4
Tuesday 18 August: How to make Squelchy Stories with Frances
Thursday 20 August: How to make Bob the Busy Bee with Erin
Week 5
Tuesday 25 August: How to make Poetry Pieces with Frances
Thursday 27 August: How to make the Bird 'On our Walk' with Erin
We've added one more writing activity for good luck! Why not create a Silly Story Suitcase to help develop your characters....
We hope you've enjoyed working with our artist Erin and author Frances throughout the summer. Remember you can share your creations on our Facebook page using #InResidence #InspireOnline #BeInspired