Children's Art Week comes to Inspire: Culture, Learning and Libraries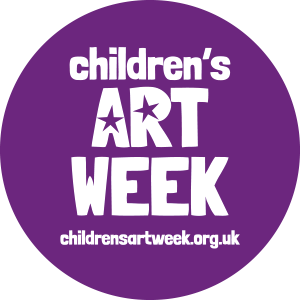 Children's Art Week will see thousands of children, their teachers and their families taking part in fun, creative activities at home and in schools across three weeks in June and July. Venues of all types and sizes—from libraries to community halls, heritage venues and country parks, schools and of course museums and galleries across the UK—are hosting online and remote activities that will help children and young people to be inspired, engaged and entertained by art.
The past months have highlighted how essential creativity and the visual arts are for learning, connecting and wellbeing, and we think engaging in the visual arts is more important than ever!If you have made something from these online workshops that you'd be happy to share with us, we would love to see your artwork! To share your creations with us post on the Inspire Arts & Culture Facebook page and use #ChildrensArtWeek #GetKidsCreating.
Children's Art Week is run by Engage, the National Association for Gallery Education and supported in 2020 by Arts Council England, Creative Scotland and Arts Council of Wales and The D'Oyly Carte Charitable Trust.