Inspire are very proud to be registered as Arts Award supporters and offer a wide cultural programme across our venues.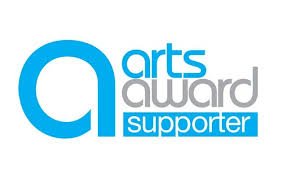 Many of our events are free or incur a very small charge and nearly everything can be accessed by a young person going through Arts Award, looking for opportunities locally to help them achieve an Arts Award.
For programmed events look out for the Arts Award supporter logo on the web listing.
Get involved
To find out What's On at our four biggest Library venues and at Inspire Youth Arts, download our latest What's On brochure.
For more information about events taking place at other venues across the county, browse our online events listings for your local area.
Below are just a few examples of Arts Award opportunities within our programmes:

Discover: Discover the art in our galleries and find out more about the artists.

Explore: Work with an artist for The Big Draw and record what inspired you.

Bronze: Take part in our music provision with lessons in school.

Silver: Write a review of one of our events and post on our social media channels.

Gold: Help lead one of our events.
Contact us
If you would like to contact the team about a particular event you are interested in or are an advisor wanting to access an activity with a group, please email info@inspireculture.org.uk.