Bringing Artists into View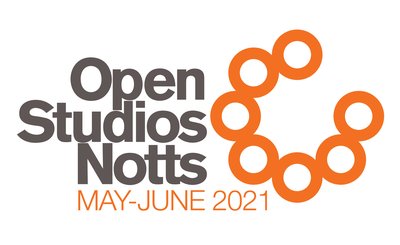 Open Studios Notts aims to widely promote Nottinghamshire artists and maker's open studio events in co-operative collaboration, creating opportunities each year during May/June for visitors to connect with artists and to discover their work and practices.
Inspire supports Open Studios Notts by commissioning and curating photography exhibitions in our Library Galleries. The photos capture rare and varied behind-the-scenes images of the artists and crafts people's working worlds, shown alongside information about where to visit the Open Studios events taking place across the county.

Join us for a special exhibition celebrating 10 years of bringing artists into view!
Exhibition Dates:
The 2021 Open Studios Notts: Celebrating 10 Years of Bringing Artists into View Exhibition:
Join in at home!
Open Studios Notts are running a 'Make a Crafty Birthday Cake' competition to celebrate their 10th Anniversary year! 
Since you can never have enough cake, especially for a birthday celebration, the team at OSNotts is inviting everyone, young and old, to get creative and make a special cake to share on social media in a virtual celebratory party. 
Here's a summary explaining how to take part, please visit the OSNotts website for the full information.
Make your cake in any way you like – draw, paint, sculpt, bake, knit, sew, collage, play music, write or dance – anything goes!
Then photograph or video your creation and post it on social media using #osnottscake
Include your name and category in the description on your post to be in for a chance to win a prize.
Entries open on Monday 19 April and close on Monday 14 June.
Find out more at the Open Studios Notts website by clicking this link.