Celebrating 10 Years of Bringing Artists into View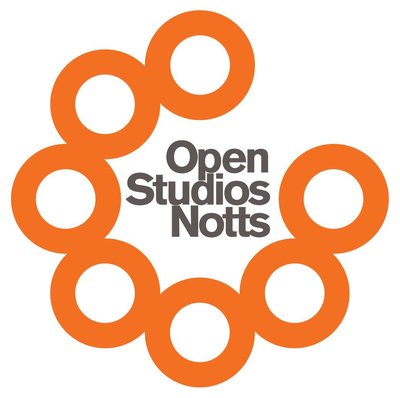 Inspire: Culture, Learning and Libraries, and previously the Nottinghamshire County Council Arts Service, have been supporting Open Studios Notts since their beginnings in 2012. In 2021 we were delighted to be celebrating 10 years of continually bringing artists into view!
In this special anniversary exhibition, you will find behind-the-scenes photographs from the working worlds of artists and makers. The photographs, stories and interviews highlight the successful support that Open Studios Notts has given them over the last decade.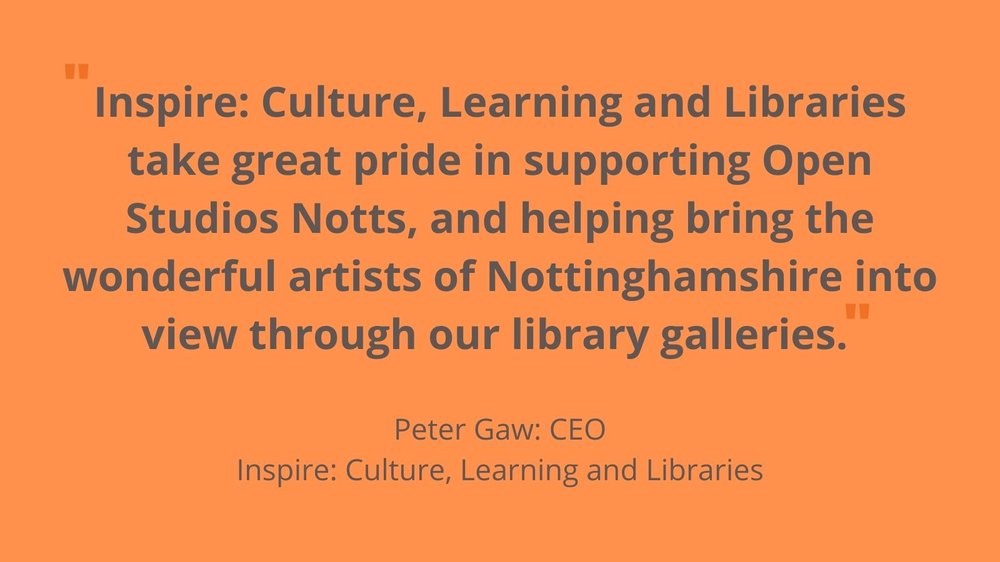 Take a look at the virtual exhibition via the links below, where you will find:
The Past Open Studios Gallery
'Studios' come in all shapes and sizes: Some artists work from a studio or a village hall, others from their home or garden shed. Being able to take a glimpse into these usually private creative worlds is what makes Open Studio Notts events so special.
The Stories
We asked artists, makers and members of the behind-the-scenes team to tell us their individual stories about what it means to them to be part of Open Studios Notts. Whatever story, big or small, the quotes share the power of being part of this creative community. Click on 'Stories' below to read what they had to say.
The Past Exhibitions Gallery
The Nottinghamshire County Council Arts Service and Inspire have been supporting Open Studios Notts with gallery exhibitions since their beginnings. The exhibitions acted as a signpost to the events and highlighted all the artists and makers who were taking part that particular year - the aim - to bring artists into view.
The Artist's Interviews
Did You Know?
Over 1120 artists have taken part since 2012, ranging from 100 artists in 2012 to over 300 by 2016.
2 studios have opened every year for 10 years: Susan Isaac in Upton, with Mark Greene and Carl Gray as her guests and 'Lee Sinclair Furniture', for the last 2 years as 'Griffin and Sinclair', in Laneham.
www.osnotts.co.uk was set up in 2012.
Printed brochures designed by Tom Partridge, have been produced each year from 2012 to 2019, with an online version in 2020.
Approximately 147,000 brochures, 1500 flyers and 1150 posters havebeen printed and distributed over the 10 years!

Find Out More
Don't miss this exciting opportunity to learn about our local artists! Look out for virtual tours of artist's workspaces and online artist demonstrations. Or you may want to take part yourself! 
Find out more at the following website: www.osnotts.co.uk
Tell us what you think
Thank you for viewing this virtual exhibition, we would love to know your thoughts!
Please take a few moments to complete this short feedback form to help us improve our library and culture offer.