The Big Draw Festival is a worldwide celebration of drawing! Inspire are excited to be partnering with ABL Health to deliver The Big Draw with a creative approach that supports the health and wellbeing of children and young people and their families across Nottinghamshire.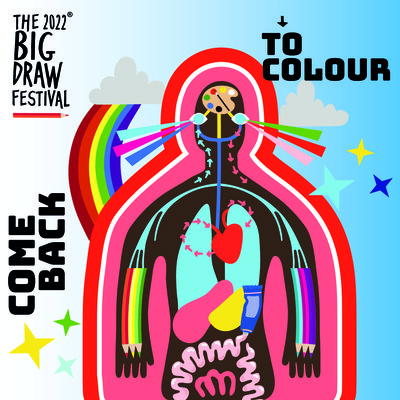 The 2022 Big Draw Festival theme, Come Back To Colour, is a love letter to each other and the world around us. The theme encapsulates what we all hope will be a rediscovery of the vitality, health, care and vibrancy in everyone's lives.




#ComeBackToColour #BDF2022 #TheBigDraw
---
'Move' - The Big Draw 2022: Come Back to Colour Animation Commission, by Create Animate.
We are really excited to share this animation that has been inspired by our movement and drawing workshops led by dance artist Takeshi Matsumoto. We would also like to say thank you to 'Your Health Your Way' for their role in funding the project. This animation has been made by 'Create Animate'. 
---
The Big Draw 2022: Come Back to Colour Exhibition
We are delighted to have worked with internationally renowned Japanese dance artist Takeshi Matsumoto to co-create artwork with local Mansfield Primary Schools by using movement, dance and mark making. 
The Big Draw 2022 theme invited us to rediscover ourselves through colour and community: the results of which burst onto display in this exhibition!
Exhibition tour dates:
Mansfield Central Library Gallery: Friday 14 October - Thursday 24 November
Beeston Library Gallery: Tuesday 29 November - Sunday 15 January 2023
Worksop Library Gallery: Wednesday 18 January - Monday 27 February 2023
West Bridgford Library Gallery: Thursday 2 March - Tuesday 11 April 2023
---
The Big Draw 2022: Come Back to Colour Workshops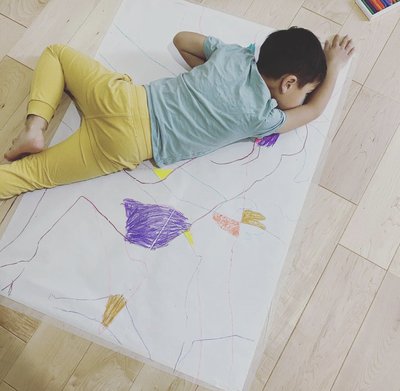 Inspire invited family audiences to join professional dance artist Takeshi Matsumoto and connect through movement and drawing during October half term. Everyone had fun moving together to make colourful marks and contributed to a collaborative community artwork. 

All Inspire Libraries joined in with the collaboration and gave away a 'How To' activity sheet so even more families could take part in their library or at home.
---
Meet the Artist: Takeshi Matsumoto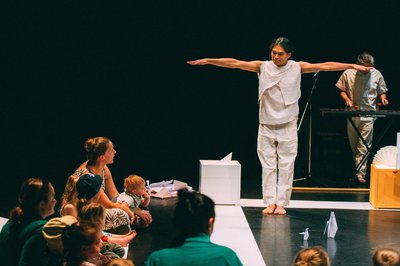 Takeshi Matsumoto is a Japanese dance artist and dance movement psychotherapist based and working in the UK, who creates dance performances for young audiences and their families which tour nationally and internationally.

---
ABL Heath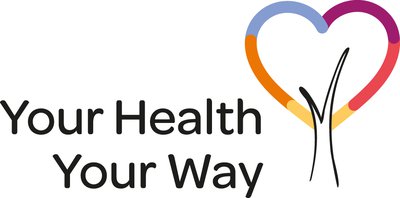 Your Health Your Way is Nottinghamshire's new Integrated Wellbeing Service funded by Notts County Council and delivered by ABL Health. 
The service aims to help all residents of Nottinghamshire (excluding Nottingham city) get more active, eat healthier, manage weight, drink less alcohol and stop smoking. With the offer of realistic and practical support for people to make life long healthy behaviour changes the service is here for both residents and health professionals.
---
The Big Draw Charity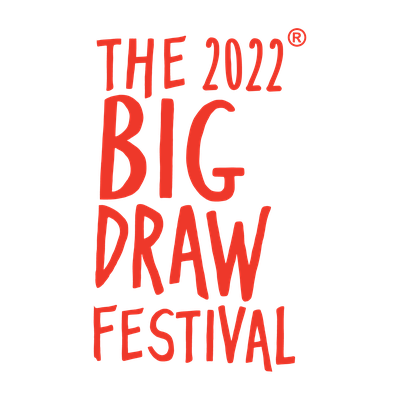 Founded in 2000 by the Guild of St George, The Big Draw is a pioneering visual literacy charity dedicated to raising the profile of drawing as a tool for wellbeing, thought, creativity, social and cultural engagement. The charity leads a diverse programme of advocacy, empowerment and engagement, and is the founder and driving force behind The Big Draw Festival – the world's biggest celebration of drawing.
---
Our Recommended Reads
Visit our Big Draw 2022 Pinterest board if you would like to find books to further explore the themes around drawing, colour, dance and movement.
Simply click on the book cover to find the book on our catalogue!