These workshops and the resulting exhibition were inspired by the Summer Reading Challenge 2019 theme Space Chase and is part of Inspire's Arts Council National Portfolio Organisation funded work. 
Year 3 and 4 pupils at Round Hill Primary School in Beeston worked with digital artist Trevor Woolery and children's author Steve Smallman to create the..... 
Out of This World Exhibition!

Trevor and Steve worked with 150 Round Hill pupils over 7 days, helping them to design and write a plot for an animated film. The pupils painted scenery and created characters, space craft, planets and fantasy foliage. They wrote and beautifully illustrated imaginative space stories and humorous poems.
The exhibition was on display at Beeston Library Gallery from 16 July to 12 September 2019.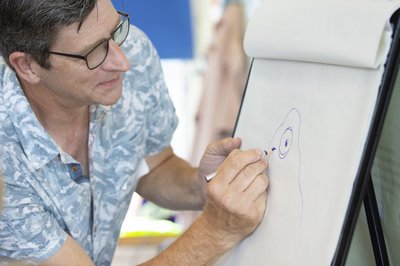 We hope you enjoy looking at the gallery of images
We hope the alien antics encouraged children to take up the challenge to read six books over the summer holidays and join in with the Out of This World family workshops led by Trevor and Steve that took place in 12 Inspire Libraries across the county.  
Steve is a silly poem expert as well as a brilliant illustrator. Author Steve encouraged participants to draw planet, spaceships and lots of aliens to write silly poems about in his Space Stories workshops. 
Artist Trevor encouraged participants to make an alien out of modelling clay and design a speedy space craft to zoom off into space. These creations were turned into Alien Animation GIFs.
The workshops were designed for children aged 7+ and their families.
Enter the giant aliens mouth to watch the Out of This World film if you dare!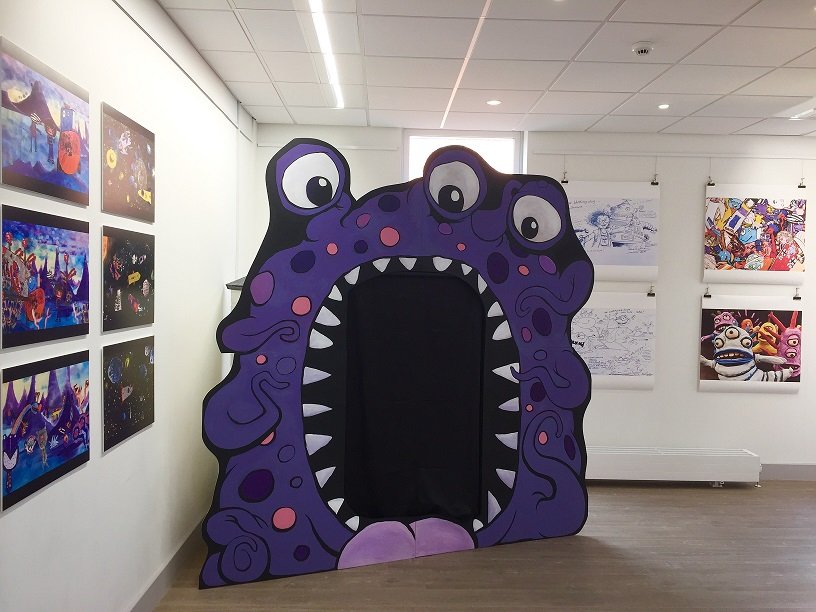 Have a go at making your own paper alien and planet