Fees and Charges from 1 April 2019
The following fees and charges are effective from 1 April 2019. 

Libraries
        Small increases in costs of consumables such as flip chart paper and memory sticks.
        Minor adjustments to some meeting room hire rates.
        Decrease in Mansfield Central Library gallery hire rates to be in line with Beeston and Worksop.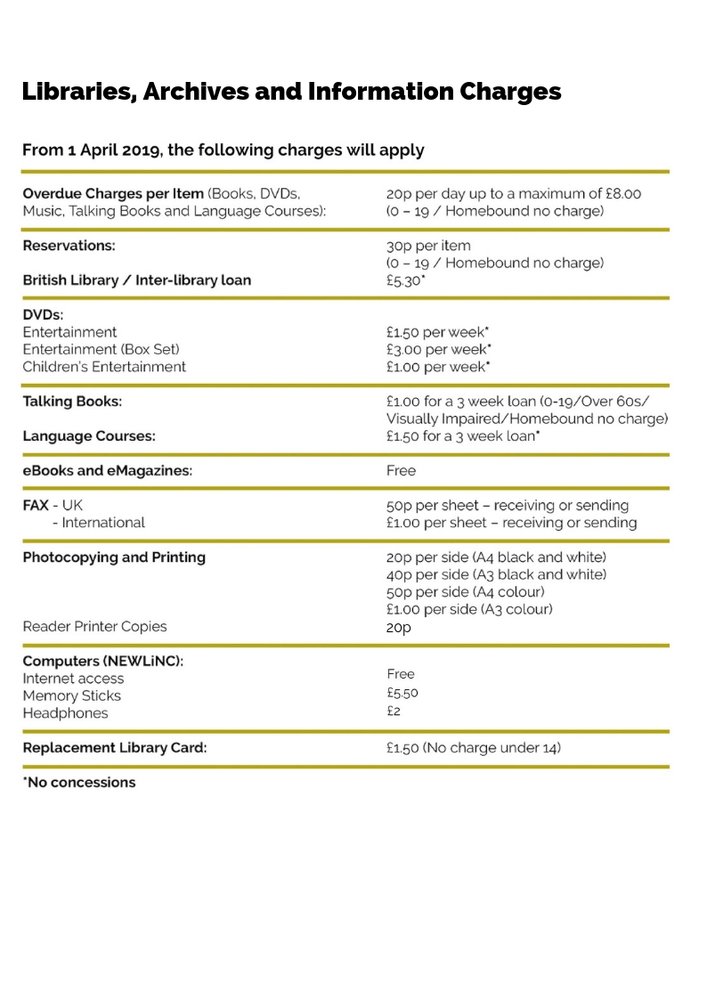 Archives
Charges for certified copies of parish register entries will rise in line with the statutory charges levied by the Church of England from £13 to £14

Postage and handling of microfiche has increased to £10 as a result of additional costs from the supplier

There are a number of reductions for room booking charges.

Charges for copyright clearance have been simplified.