Fees and Charges from 1 April 2020
The following fees and charges are effective from 1 April 2020. 

Libraries
Small increases in costs of earphones to reflect increased purchase prices.
Removal of the gallery hire charge at Retford Library to reflect the local competition and the standard of the space.
To clarify the charge for the replacement of lost/damaged books.  This has not been specified before in the charges, and has been operated on the basis on custom and practice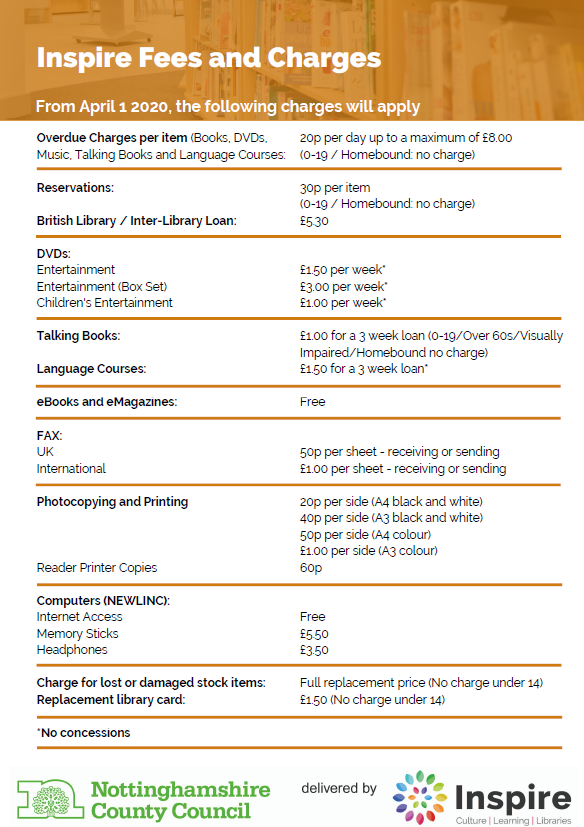 Archives
Increase in copying charges, postage charges, enquiries and research services and group visits/ talks have been adjusted to allow for increased staff costs.

Certified copies are in line with the Church of England Table of Parochial Fees as prepared by the Archbishop's Council. 

Increase of translations and transcription costs to cover the hourly rate of conservators.