Fees and Charges from 1 April 2018
The following fees and charges are effective from 1 April 2018. 

Libraries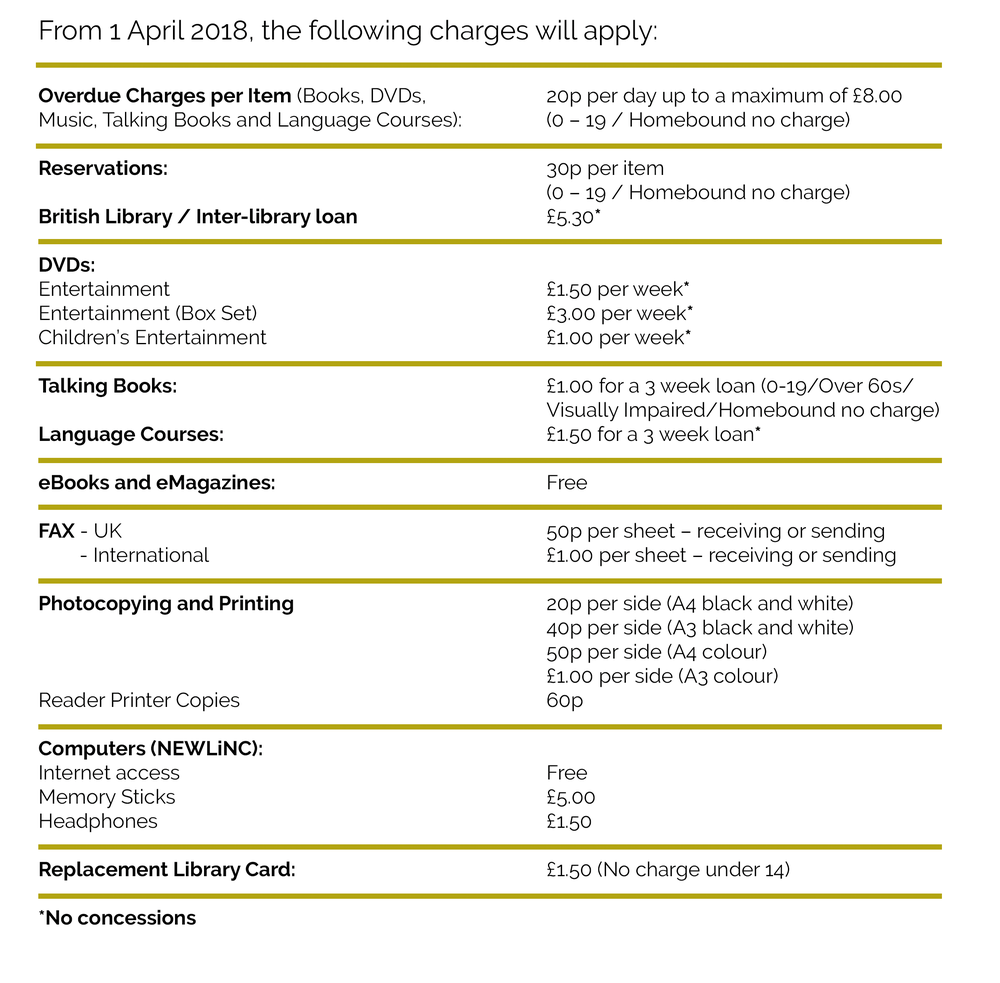 Archives
Charges for certified copies of parish register entries will rise in line with the statutory charges levied by the Church of England from £13 to £14

Postage and handling of microfiche has increased to £10 as a result of additional costs from the supplier

There are a number of reductions for room booking charges.

Charges for copyright clearance have been simplified.