Poet Pete Ramskill tells us about the books that have inspired him, sent his mind racing, and the poets who make him cry . . .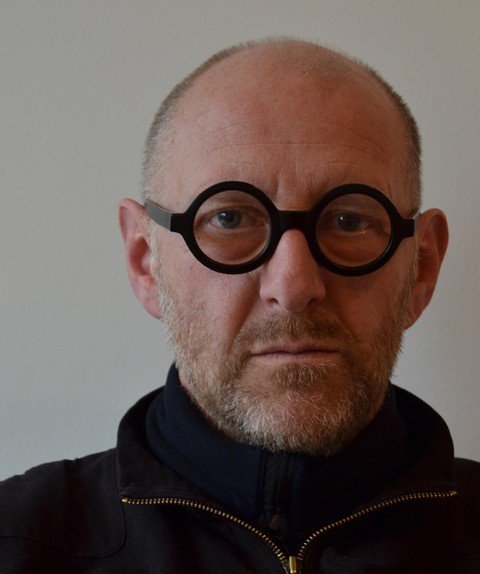 FEATURES 06/20
Pete Ramskill is a West Bridgford based poet, artist, sculptor and designer who has performed his work all over the UK. He has been featured on Terry Christian's Radio Derby show and has performed at the Edinburgh Festival for BBC Radio 4. His books include Strike and Personal Vendetta (under the pseudonym Jon Bitumen). Pete recently featured as a guest poet for Inspire on the innovative Virtual Epic Poetry Tour with Henry Normal.
Name  a book which…
. . . inspired you as a child
Being slightly dyslexic, I hated reading. All the books at school bored the pants off me, except 1984 by George Orwell.
. . . . inspires you now
The Collected Poems of Vladimir Mayakovsky. I suspect a lot is lost in translation, but his work is so powerful. I had a tape of him reading in Russian and it was mesmerising.
. . . surprised you
The Outsider by Albert Camus (this also fits the 'recommend to others' category.) When I read this in my early twenties, the surprise was in finding a world view similar to my own.
. . . makes you cry
I cry a lot! I wouldn't name a book but there's a few poets – Lemm Sissay, Peter Reading, Seamus Heaney, Henry Normal – all in different ways.  It's not usually sadness but beauty, love and its observation.
. . . makes you laugh
 Almost anything by Brendan Behan.
. . . makes you think until your head hurts
What is History? by EH Carr. It's not a difficult book and it's quite short but it set my mind racing. Should be compulsory in schools.
. . .you've always meant to read but never quite got around to 
War and Peace! I've seen the TV series so probably won't bother!
. . . you couldn't finish
Jane Austen. It's not so much that I couldn't finish it, I couldn't get beyond the first page.
. . . you recommend to others
A Confederacy of Dunces by John Kennedy Toole. Funny, heart-warming and completely bonkers.
. . . made you miss your bus/tram/train stop
I'm a sucker for Scandi-noir and got completely caught up in Silence of the Sea by Yrsa Sigurðardóttir.