Alex Godwin and Caryl Hart were the 2021 Artist & Author in Residence for Inspire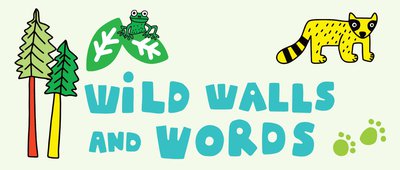 Stimulating creativity and imagination Alex and Caryl used their professional expertise to actively encourage reading and making throughout the summer and left a legacy of work linked to the Summer Reading Challenge theme, Wild World Heroes.

The Wild Walls and Words Workshops
Alex and Caryl delivered live online workshops for families in the school summer holidays.
Alex showed families how to draw wild animals and Caryl ran a fun writing master class.
Inspire gave away free arts kits. Participants collected a pack of materials from the library that had everything they needed to join in with the online workshops, including some special pens to create great artwork, cool stuff to write on and lots of ideas for making great poems. 
The Wild Walls and Words Exhibition
Alex and Caryl worked with pupils from Jesse Gray Primary School to create art and writing to positively explore environmental themes. Influenced by the children's work the exhibition at West Bridgford Library Gallery featured commissioned paintings and writings by our resident professionals. 
"The library project was a fantastic opportunity for supporting our School Vision of: Inspire, Achieve, Challenge and Enjoy, all four of these aims were met and exceeded! The inspiration given by a "real" author and artist can not be underestimated."
"I really enjoyed working with Caryl and Alex because I love drawing and English."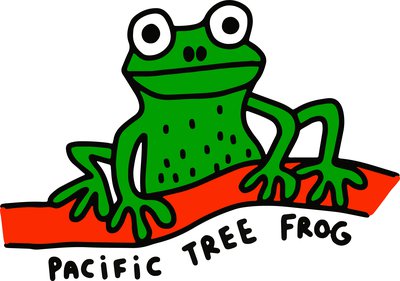 Have a go at making your own paper frog!