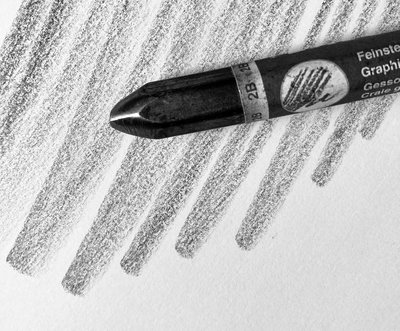 Professional artist Chris Lewis-Jones and members of the public have been using the technique of frottage to collect heritage surfaces from different locations across Nottinghamshire. Chris's artworks comprise of individual and curated snippets of surfaces, gathered together to create compositions. 
Our heritage is everywhere!
Surfaces of the Shire artworks are a fascinating and unique tonal picture of the surfaces and textures found on Nottinghamshire streets. They reflect architectural features, street furniture, signs, memorials and tell us stories of the past and present. 
Some might be familiar to you, others you might like to research. All are reduced to tones of graphite on white paper – and are a record of the heritage that remains in plain sight today. 
Photographer credit - Neil Pledger
Surfaces of the Shire Slide Show
Thanks to all our customers who went out, graphite in hand to collect textural Surfaces of the Shire.
Surfaces have been collected from:
Greasley Church
Bennerley Viaduct Awsworth
Dishes and Plates from Home
Ravenshead Library
Stonebridge Lane Area of Worksop
Stoney Street Nottingham
Beeston
St Katherine's Church Teversal
St Anne's Roman Catholic Church Radcliffe on Trent
Methodist Church Radcliffe on Trent
St Mary's Church Radcliffe on Trent
Whipping Post Radcliffe on Trent
Heritage Resources
Did you know the library has resources you can use to discover more about the heritage all around us?
Inspire Libraries offer access to:
Rare and hard to find books
Historic local newspapers

Old maps of the county

Family history records

Nottinghamshire trade directories

Photographic collections including the Inspire Picture Archive with over 22,000 digital images!

All Inspire libraries have some material relating to Nottinghamshire's heritage, with a focus on the immediate local area. Some feature significant collections relating to D.H. Lawrence, Lord Byron and the Mayflower Pilgrims.

We think of our Local Heritage Collections as community memory banks and actively develop them to reflect Nottinghamshire life. Everyone is welcome to explore the collections, built over many years to reflect the wide variety of local experience.

Nottinghamshire Archives holds and cares for over 5 million documents, spanning over 860 years and containing 1000s of stories to be explored.

Click here to find out more on the Heritage pages of the Inspire website. 
Meet the Artist: Chris Lewis-Jones
The drawing technique known as 'frottage' (French for
rubbing) was developed by surrealist Max Ernst in 1925. It entails placing a
sheet of paper over a surface with one hand, whilst rubbing a mark marking tool
over the paper with the other, thus revealing the texture and form of the
underlying surface.

The idea is not simply to replicate texture and form, but to
use these as the active ingredients of composition. Unlike brass rubbing, there
is a plenty of scope here for expressive mark making.

Surfaces of the Shire consists of a number of frottage
drawings, gathered from locations across Nottinghamshire, to which I have added
a few words, taken from conversations that took place in those locations. Most
of the drawings are context-specific, although some cross contexts, in the
interests of visual flow.

Undertaking large scale frottage drawing outdoors is
problematic for several reasons, not least the weather, especially the rain and
wind. Of these, rain is the biggest problem. As soon as I feel the first drop
of rain, I roll up my paper and make a hasty retreat. However, although I was
prepared for April showers, the snowstorm that hit North Notts this Spring,
accompanied by arctic gusts of wind, took me completely by surprise.

Wind is inconvenient, but it can also help facilitate social
interaction, as I discovered when kindly passers-by struggled to help me to
control lengths of paper that were flapping violently in the wind. This
situation can bring people together.

I enjoy the extent to which my creative interventions,
especially those undertaken in costume, attract attention and precipitate
conversations, they are usually convivial, accompanied by a smile.

Whilst frotting surfaces across the county, from coal mines
to castles, I enjoyed conversing with local people on topics as diverse as: the
decline of the area since the demise of the coal mining industry, the history
of the English Civil War, the undead and the best nightclubs in Mansfield. 

In Worksop, Mansfield and Bestwood, I engaged passers-by in
frotting activities, which is always rewarding. Frottage is a way of exploring
the world starting from where you are. However, it also helps us to explore who
we are, and sometimes, during a global pandemic for instance, where we want to
go. I hope you will be inspired to explore the world from where you are, with
graphite.

Get frotting!

What can you discover with graphite and paper from the place where you live? We hope we have inspired you to create a frottage artwork of your own.