FACES, PLACES
We are very excited to be working with international artist Hetain Patel, to explore ideas of place and belonging with the community, using the story of The Mayflower as a starting point. Our Big Draw this year is linked to Hetain Patel's Mayflower inspired project LANDING, which came to be with the help of young people from Bassetlaw and is all about our relationship to place and belonging, wherever we land.
Our Big Draw project is called FACES, PLACES it celebrates place and our connection to it.

Meet Hetain Patel
The FACES, PLACES Workshops
We have received 2500 FACES, PLACES self-portraits on circular cardboard tiles from artists of all ages at FACES, PLACES workshops in Inspire Libraries, in Bassetlaw schools and in homes across the county.
Thank you to everyone who joined in and helped us to create an amazing sea of faces!
Derbyshire based artist Emma Reynard and Nottinghamshire artist Oliver Lovley were very busy expertly delivering our FACES, PLACES Big Draw workshops throughout October.
Participants joined in at a library, or by picking up a kit and drawing from home. If more guidance was needed artist Emma Reynard was on hand with a series of free Saturday morning live Zoom sessions. There was also the opportunity to spend a couple of hours exploring portraiture with Oliver Lovley at Mansfield Central Library, Beeston Library and West Bridgford Library!
The FACES, PLACES Exhibition opened on Friday 1 October at Worksop Library Gallery and thousands of self portraits, from schools in Bassetlaw, provided the backdrop to FACES, PLACES Big Draw activity led by Emma at the Worksop Library Fun Palace
Why not have a go at drawing your self portrait, our downloadable How To Sheet and Video are here to help:
The FACES, PLACES Exhibition
A sea of FACES, PLACES will look back at you in this exhibition, which explores local people's connection to their village or town. We will present a portrait of our community, by our community, working with primary schools across Bassetlaw. 
Emma Reynard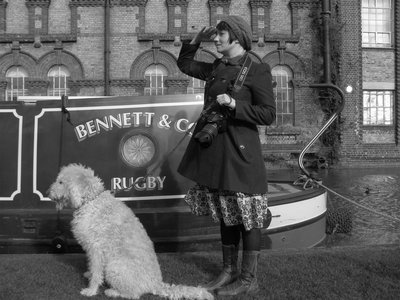 I am a Derbyshire-based, practising artist and art tutor. I have many years of experience working with educational establishments and groups such as schools (primary & secondary), art societies, art galleries and museums, residential care homes, homeless hostels, domestic violence refuges, hospitals and within mental health and special needs facilities.

I have a degree in textile design, and a masters from Central St Martins in Communication Design / Illustration. I remain passionate about my subject and enjoy sharing skills and knowledge with others. 

I am interested in collaborating with other disciplines such as storytelling, music, science and dance. My workshops (run and developed by myself over 26 years), are devised to promote safe practice, develop communication skills and provide a rounded understanding of Art and Design.

I have a love of natural history and enjoy gardening and walking my dog.
Oliver Lovley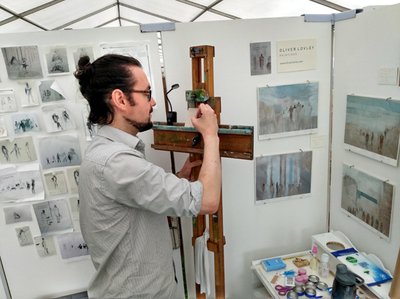 Oliver Lovley has a BA Hons in Visual Communication and is a full member of the Society of Graphic Fine Art. He has exhibited at The National Portrait Gallery in London and at The Djanogly Gallery at Lakeside, Nottingham. He also regularly teaches and exhibits at national live art shows.
Our Recommended Reads
Visit our Big Draw 2021 Pinterest board if you would like to find books to further explore the themes around FACES, PLACES and LANDING.
Simply click on the book cover to find the book on our catalogue!

Thank You
Bracken Lane Primary Academy, East Markham Primary School, Everton Primary School, Gamston C of E Primary School, Langold Dyscarr Community School, Mattersey Primary, Misson Primary School, Norbridge Academy, Ranby C of E Primary School, Redlands Primary and Nursery School, Sparken Hill Academy, St Anne's C of E Primary School, St Lukes Primary School, St Swithun's C of E Primary School, Thrumpton Primary Academy and Worksop Priory Academy 
The Big Draw Festival
The Big Draw Festival is a worldwide celebration of drawing! The Big Draw promotes the universal language of drawing as a tool for learning, expression, and invention. They are the founder and driving force behind The Big Draw Festival, which is a major component of the work in encouraging people to get back to the drawing board!
In 2021 The Big Draw Festival #MakeTheChange is a timely development on previous year's exploration into the relationship between people and our living environments. In 2021, it was time to take action, to explore and discover ways to live in balance with the world around us, to reconnect with each other and demand a better world for future generations. This was a great year to bring your community together through positive activism and creativity, and be part of the world's biggest community of drawing enthusiasts!

Against the flux and events of 2020 we have all shared our collective experience of what it means to be human, with all its commonality, vast differences and diversity.

#TheBigDraw #BDF2021 #MakeTheChange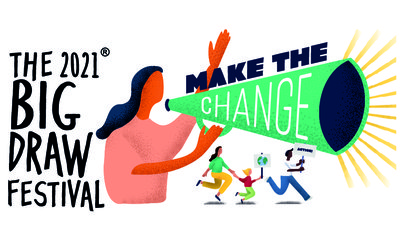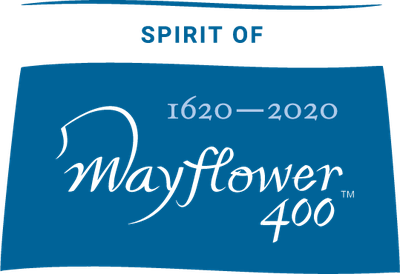 Events in this series
There are currently no events in this series