The Inspire Charity Knitting Challenge 2022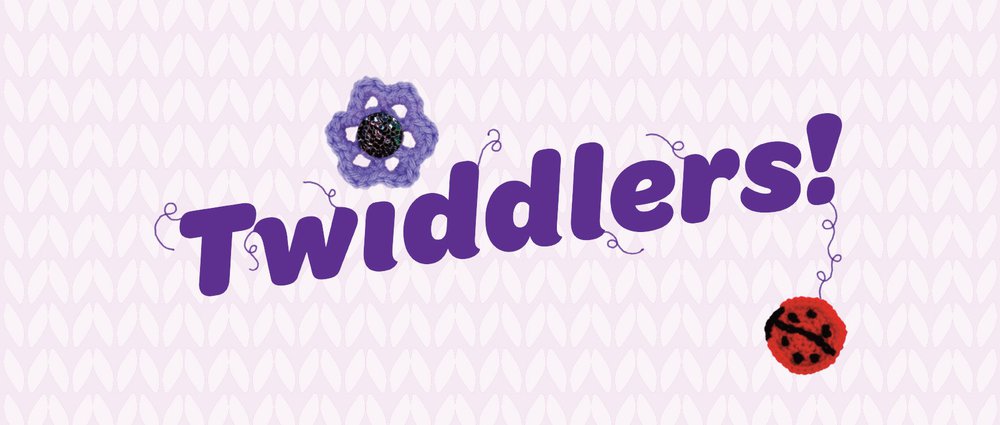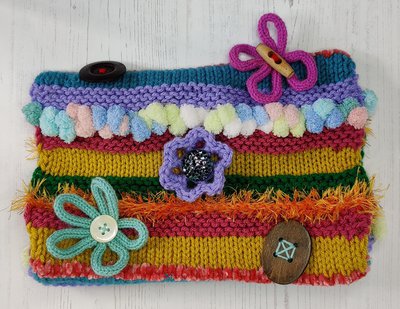 Twiddlers are woolly hand-warmers, securely embellished with fabulous fiddlers that provide sensory stimulation or soothing comfort for people living with dementia.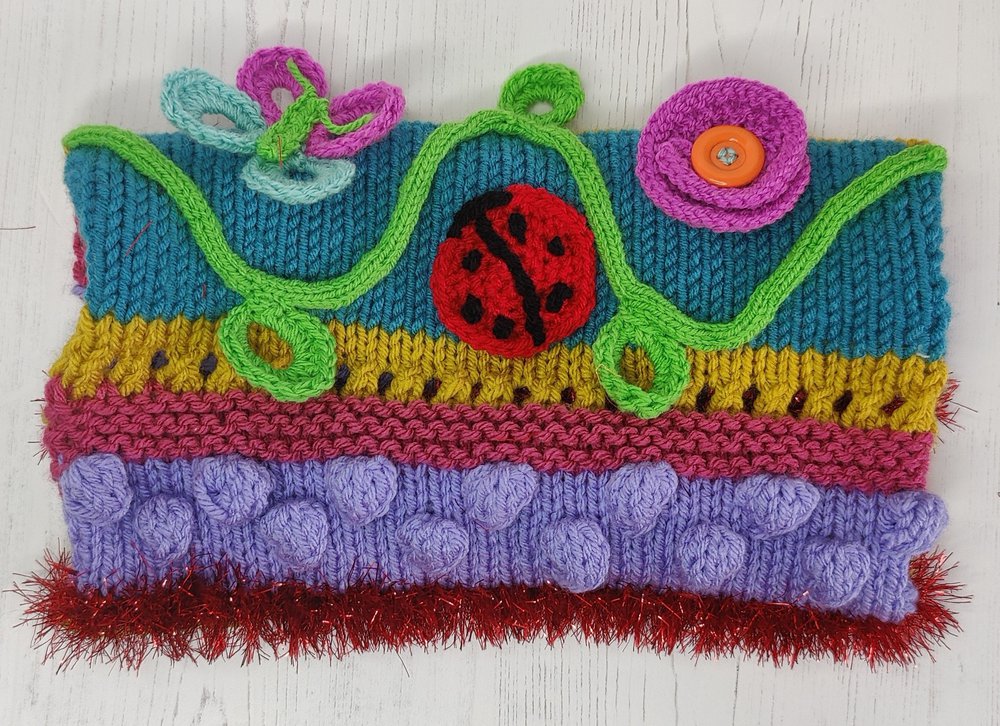 The 2022 challenge will be Inspire's sixth annual crafting event for charity. It is amazing that every year an army of crafters are prepared to give their time, skills, wool and creativity to a charitable cause. 
Juliet Bernard hand knitting guru, designer and former editor of The Knitter magazine has designed two patterns and lots of fiddlesome embellishments for Notts crafters to knit or crochet.
Here's how to join in and make a twiddlesome, fiddlesome Twiddler!
Download a pattern, or pick up a printed pattern from any Inspire Library or participating wool shop 
Watch Juliet's helpful 'How to' videos 
Make a Twiddler (or two), then safely and securely attach some lovely embellishments
When you have finished all Inspire Libraries will be delighted to receive your Twiddlers
Twiddlers donated by 1 August 2022 will take part in the Twiddlers! Exhibition at Worksop Library Gallery
At the end of the exhibition the members of Dementia Action Nottingham & Nottinghamshire will distribute your Twiddlers across the county, and make sure people who will benefit from them most receive them. 
Download our Twiddler patterns by clicking on the PDF below:
Patterns for basic and intermediate Twiddlers, along with ideas for accessories
You can follow our patterns or be inspired to create your own designs. 

Please make sure that all accessories are securely stitched in place and cannot be pulled off. All ends should be securely woven in. Please do not embellish your Twiddler with anything that is sharp or brittle.
Techniques for your Twiddler: knitting a bobble stripe, knitting a lace stripe, making I-cord on needles
Ideas for accessories to embellish your Twiddler, Juliet's step by step helpful 'How To' videos...
Basic Twiddler: Juliet's tips for attaching accessories and how to use mattress stitch to sew up your finished Twiddler...
Intermediate Twiddler: Juliet adds the accessories for her 'spring garden' design...
There's a range of Online Leisure and Culture Courses from Learning and Skills to suit new and more experienced knitters and crocheters. Click here to find a course.

You can also pick up a printed pattern from any Nottingham City Library and here is a list of participating wool shops, so why not drop in to say hello - and get knitting!

Andrea's Treasures 656 Mansfield Road NG5 2GA


The Artful Buttoner 5 Kingsway, Kirkby in Ashfield NG17 7BB

Knit Nottingham 9 Trinity Walk NG1 2AN


Merry Maid New Ollerton 35 Forest Road, New Ollerton NG22 9PR


The Two Knits 28-30 High Street, Mansfield Woodhouse NG19 8AN